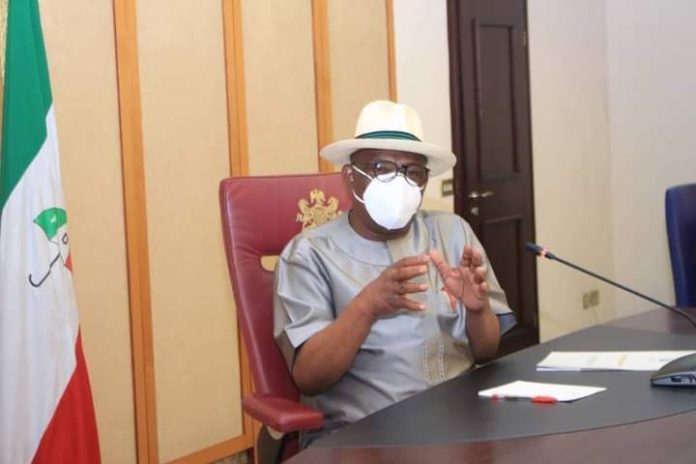 The All Progressives Congress Party (APC), has said Governor Nyesom Wike was being quarantined in his hotel in Edo in accordance with COVID-19 rules.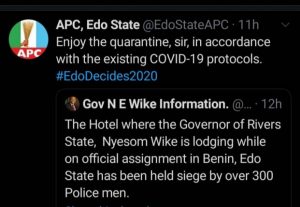 READ ALSO: Several Bandits Killed As Troops Raid Kaduna Forest
The Edo state chapter of the party disclosed this on its official Twitter account.
The party was responding to the Peoples Democratic Party (PDP's) outcry on Friday that about 300 police officers had laid siege on Wike's hotel.
Voters in Edo state will today decide who governs the state for the next four years.
Though there are 14 registered parties participating in the electoral process, the battle is between the PDP candidate and incumbent governor of the state, Godwin Obaseki and the APC candidate, Osagie Ize-Iyamu.