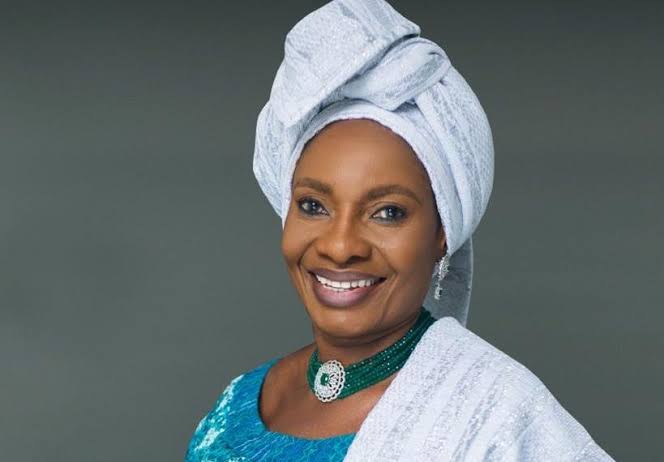 An NGO, Plan International has called for the participation of more girls and women in the decision-making process of the country.
The Board Chair, Plan International, Mrs Gunvor Kronman, disclosed this at the Launch of the State of World Girls Report in Abuja on Wednesday.
Kronman said that the girls have the task of connecting and supporting themselves in their various fields to join the train in making decisions that would yield to their benefits.
According to her, the world needs more female political leaders to make decisions that would translate to the education, health and general progress of the girl child.
"This report is about women and girls' participation in political decision making and the message is very clear, we need more female decision makers in the world at all levels.
"And that is true for Africa and for Nigeria. And we hope by this global summit with fantastic youth activists from 17 African countries, that they will bring this message back to their home countries.
"This will make them feel encouraged to continue to be the very empowered activists that will make decisions that will lead to their advantage," she said.
The Country Director of Plan International, Nigeria, Mr. Charles Usie, said the report had been able to identify critical elements of a girl's life and also check the issues affecting the girl child.
Usie said that the report, which the organisation embarked on in the last decade, was able to look at girls' access to politics, health care, education, water, sanitation, reproductive health rights and ways to improve on those areas.
According to him, "the report shows that one in 10 girls think that females are not qualified to be political leaders and one in five have personally been discouraged from engaging with or participating in politics.
"What this report has done is to showcase how much access and how much of these services girls enjoy over the years.
READ ALSO: Manchester City Into UEFA Champions League Last 16 As Juventus Crash
"But, if you look at the statistics, you will find out that there's still a lot of gaps as far as girls' access to certain things are concerned.
"So, for instance, whereas girls may be aware of what it means to participate in politics, the majority of them do not have access to participate.
"So, that's something critical that girls are aware of, just not what they want to be part of it. The girls wanted to engage in politics, but they did not have the access. They do not have the power to engage and that is a big problem for us," he said.
He, therefore, called for reform to change the statistics to improve the living conditions of girls in Nigeria.
Some of the girls' champions who spoke on the sidelines of the launch called for equal participation of females to project their demands on a larger scale.
Angela Omale, from the Girls Get Equal, Abuja, said that many girls in the country faced several challenges which hindered them from getting the right opportunity to thrive.
Omale said that her group was, however, working to mobilise girls and young women to ensure they are equipped to play their part in contributing to the progress of the country.
"We're looking at how to create a proposal where we will talk about global change, because presently we have an issue of flooding now in states across Nigeria.
"And many people are really not acting consciously towards it. We also want to see how we can start a book drive in schools to support the less privileged and at the same time engage girls politically in the grassroots," she said.
In the same vein, Miss Doris Assafoga, a Togolese Activist, said that the launch would further enable the incitement of the girls to participate very well in political governance.
Also, Miss Hawa Yokie, Co-Founder, Kamara Yoki Innovation Centre', Sierra Leone, said that the report would go a long way in addressing the inequalities of girls in the areas of education, health, Gender Based Violence (GBV) , among others.
Yokie also said that it would also stop some of the barriers hindering young women and girls participation in politics and social lives. (NAN)