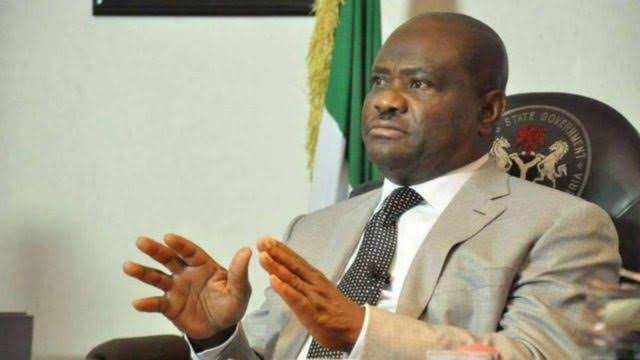 If there was ever any doubt about the indiscretion, illegality, breach of constitutional provisions and lack of coordination still permissible among public officeholders, then Tuesday's arrest of two pilots in Rivers State and attendant row generated would have shattered it all. The development, which is more of a constitutional matter, also showed the ignorance and utter disloyalty to statutes by egomaniacs occupying the leadership position – where and when it matters the most.
It is most disheartening and reprehensible that our state actors are engaging in conflicts of interests and power-show like some power drunks, at a time of ravaging existential crisis, which requires all hands to be on deck. The pressing demand is not only to stop a super contagious virus that is eager to consume the whole of humanity, but to also rally economic forces to the tedious socio-economic recovery that lie in wait of post-COVID-19 era. Nigerians didn't see that sort of leadership.
What happened? The Rivers State Governor, Nyesome Wike, according to reports, ordered the arrest of two pilots – Samuel Urgoji and Samuel Buhari – in Port Harcourt over alleged violation of the stay-at-home directive. Urgoji and Buhari were arraigned in a Chief Magistrate Court on four-count charge, which bordered on illegally flying expatriate oil workers into the state, contravening the Executive Order issued by the Rivers State Governor aimed at checking the spread of COVID-19 in the state. The pilots have been remanded in correctional centre till May 19, 2020.
Indeed, Wike has an unparalleled love for the people of Rivers than they had actually seen in action. He wanted to protect them from the ravaging coronavirus disease. Having complained about the rationale of Federal Government's allocation of N10 billion to Lagos State and nil to Rivers in the fights against coronavirus, Wike had gone ahead to impose a lockdown on Rivers State and he would stop at nothing to ensure people stay at home and observe social distancing. But the clandestine, if not malicious manner of invading the restricted area of Port Harcourt International Airport (PHIA) premises and arrest of the aviators, has left a yawning gap in its propriety.
For a fact, the law of the land stands supreme and it should be a no respecter of persons, including pilots and governors. Anyone that breaches the law should face the music. However, the Nigerian constitution that Wike on two occasions sworn to "preserve, protect and defend" to best of his ability provides for a nexus between the states and the Federal Government amid devolution of powers, and provisions of Exclusive Legislative Lists where aviation belongs. He ought to know that aviation, including airports, safety of aircraft and carriage of passengers and goods by air is listed as item 3 on the Exclusive Legislative List as contained in Part 1 of the Second Schedule to the 1999 Constitution of Nigeria as amended. The same document, in its 7th Schedule specifically deals with the Oath of Office of Governor of a State and places the duty on the governor of a state to subjugate himself to the President.
READ ALSO: COVID-19: Police Arrest 2 Pilots For Allegedly Violating Restrictions On Local Flight In Rivers
President Muhammadu Buhari in his wisdom of tackling the spread of COVID-19 virus has restricted all air movements, except some essential duties and others subject to the approval of the minister of aviation. It is under this exclusion that the United States, Canada and European countries are on daily basis evacuating their nationals through Lagos and Abuja airports. Also, Nigerian flag carrier, Air Peace, is ferrying medical supplies from Turkey and China to Nigeria. It is also in this matter that the management of Caverton got the blessings of the minister and the Nigerian Civil Aviation Authority (NCAA) under the cover of essential workers to fly oil workers to Rivers. More so, they operated into an airport that is a federal facility and did not violate any state law.
In view of all these, Wike erred on the side of the law by enforcing the arrests and detention of the pilots. The person of Wike that has his primary training in law, politics and administration, to become a local government chairman, state chief of staff to a governor, minister of education, governor and husband of a serving High Court Judge, cannot claim ignorance of the law. But to continue showboating on illegality, and declaring Caverton Helicopters a persona non grata in Rivers State for protesting against unconstitutionality smears of exuberance, overzealousness or outright indiscretion.
Granted that Wike freely wielded the power he didn't have, what of the so-called law enforcement agencies of the state who accompanied and executed the illegal steps? The popular narrative was how the state governors are almost helpless and having no control over security agencies that have been hired and answerable only to the commander-in-chief. But in this matter, the public saw law enforcement officers doing the bidding of a state governor and in violation of a Federal Government's mission. The officers cannot claim to be ignorant of the law; otherwise, they are undeserving of the uniform or state duties.
Besides that, the underlining dereliction of duty and lack of cooperation in this matter stare one in the eyes. The Minister of Aviation, Hadi Sirika, has publicly condemned the arrest and detention of law-abiding aviation workers in Rivers a day after. A more responsive approach, especially in a federal system, expected that the aviator-turned-minister would have immediately swung into action to call all dramatis persona to order and prevent a mess made of this uncivilised development. Why didn't he put a call through to Wike to maintain status quo? In a more coordinated system of governance, all concerned parties would have stepped in. Why didn't the NNPC intervene, given that it concerns the oil industry?
A time when all and sundry needed to cooperate and speak with one voice cannot be a time to play politics or trigger a constitutional crisis. Nigeria, and indeed the world are at the moment in a big mess of COVID-19 pandemic. It calls for proper harmonisation of thoughts and actions among all layers and tiers of government. We cannot afford bickering, ego tripping or even sabotage. Lest they forget, the aviation industry globally is the worst hit by the impact of the pandemic. All airlines are in financial crisis and in danger of collapse without a proper support from the Federal Government. On account of this development, aviation stakeholders have threatened to boycott Rivers State. Certainly, this is not the type of post-recovery plan Nigeria needs right now, especially at a time of forced economic diversification where aviation has the potential to be the new mainstay of the Nigerian economy. May commonsense prevail!
* The Editorial was first published by The Guardian on Friday, April 10, 2020.