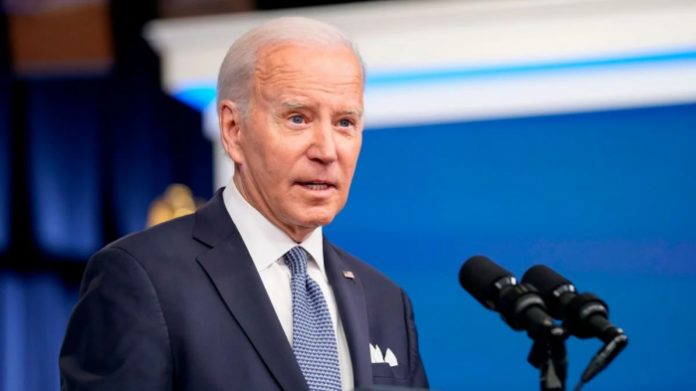 U.S. Secretary of Housing and Urban Development, Marcia Fudge, will lead the U,S. Presidential  delegation to attend the inauguration of the President-elect Bola Tinubu on May 29.
President Joe Biden, in a statement said that Mr. David Greene, Charge d'Affaires of U.S, Embassy Abuja would also be member of the delegation.
Other members of delegation, he said are Sydney Kamlager-Dove, United State Representative, California;  Under Secretary of Commence for International Trade, U.S. Department of Commerce; General Micheal Langley, Commander of U.S. Africa Command and Director U.S. Trade and Development Agency, Enoh Ebong.
The president said the Assistant Secretary of State for the Bureau of African Affairs, U.S. Department of State, Mary Phee and Special Assistant to the President and Senior Director for African Affairs, National Security Council, Judd Devermont will be on the delegation.
READ ALSO: Father Arrested For Allegedly Injuring 2-Month-Old Son By Violent Shaking
In addition, he said Monde Muyangwa, Assistant Administrator for the Bureau for Africa, U.S. Agemcy for International Development will also be on the delegation that would be in Nigeria for the inauguration.
The News Agency of Nigeria (NAN) recalls that the U.S. Secretary of State, Anthony Blinken had on May 16 called the President-elect assuring him of the U.S. commitment to further strengthening the U.S.-Nigeria relationship with the incoming administration.
The Secretary noted that the U.S.-Nigeria partnership was built on shared interests and strong people-to-people ties and that those links should continue to strengthen under President-elect Tinubu's tenure.
He also discussed the importance of inclusive leadership that represents all Nigerians, continued comprehensive security cooperation, and reforms to support economic growth with the president elect. (NAN)