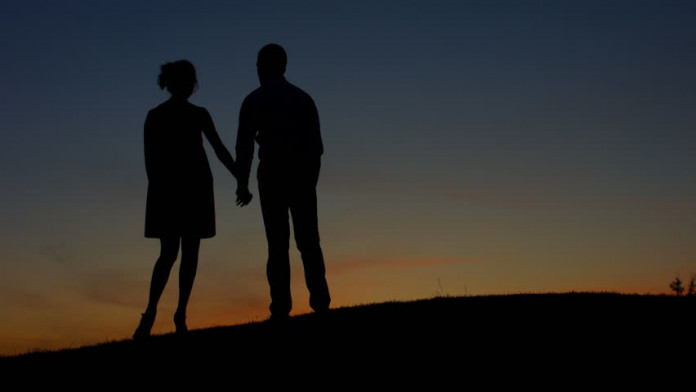 "Life is partly what we make of it, and what it is made of by friends we choose," Tennessee Williams
Jumoke and Unwana met over 20 years ago as young girls. They both worked in the same organisation. Somehow, the two girls struck a friendship, which grew over the years.
From their names, it is obvious that they come from different tribes and tongues, and yet their friendship has stood the test of time.
Through them, two families whose parts would otherwise never have crossed have come to know each other and equally form bonds of friendship.
Such bond of friendship is not limited to Jumoke and Unwana.
Some friendships have lasted longer than Jumoke and Unwana's relationship.
Enduring friendships make the world a better place. As the above quote by the late American playwright Williams says the friends we make and the relationships we build go a long way in shaping our lives and our world.
Besides family, nothing beats a true friend. As a matter of fact, some friends add more value to a person's life than some family members.
What is the thread that binds people together in true friendships? Why is it that that some friendships endure while some do not?
Is there a universal definition of friendship or is it defined by individuals according to their experiences and what works for them?
For Mrs. Amarachi Odunze, friendship means being able to share yourself with someone and not be ashamed. "You can tell and share everything with the person. That person is your to-go for any and everything," she said.
Her longest friendship, she said, has lasted 33 years. As to what has sustained the relationship, Mrs. Odunze said; "We have a mutual respect for each other, and we keep each other's confidence."
She disclosed that she has another relationship that has lasted for 28 years.
For Mr. Tony Opara, friendship means a lot; "It means trust. There are no secrets in the relationship."
He explained further; "I have friends from secondary school, University, both at Bachelor's and Masters' levels, workplace etc. My most enduring friendship, however, is over 30 years old, from 1989 until now. We met at the University of Calabar and have been close since then."
To show the depth of friendship between both of them, Mr. Opara said, "In honour of our friendship he named his first son after me and I am godfather to the young man who is now a graduate and has finished his NYSC. He knows practically everything about me and vice versa. There are no secrets between this guy and I."
Asked what he thought has helped the friendship to endure, he said, "I believe after all these years we have a bond that will endure. We have implicit trust in each other. He knows I cannot deceive him and I know he cannot deceive me. He is even much older than me."
On what friendship means to her, Mrs. Ngozi Pipi, said: "To me, friendship is the relationship I have with a person where we both understand each other. Both acknowledge and accept both their faults and those of the other person, no judgement. We can vehemently disagree over issues without sacrificing the friendship."
Her longest friendship, according to her, has lasted 44 years and as to what has sustained it, she had this to say; "I think it's consent and willingness to be friends on both sides. No pressure, not expecting anything from each other, trusting each other, learning to not dwell on each other's fault."
Mr. Tompra Abarowei, said his longest friendship has lasted for 52 years and is still going strong. "It is between me and my childhood friend. We grew up together in the same compound in Olodi Apapa neighborhood of Ajegunle. We both went to different primary schools but played together and sometime ate together. We never stayed apart for too long even though I had to go Ibadan for my Secondary education while he had his in Lagos."
Mr. Abarowei, identified respect as the thread that has kept the relationship going for so long. His words, "Our friendship grew because we both respected our individual boundaries. As we grew up and had our individual families, the friendship fused together into family friendship. We understand, respect ourselves and go the extra mile to extend our hand of fellowship if anyone needs help and we have the resources to do so."
Mr. Abarowei further noted that "most friendships last very long if the individuals in the relationship trust and love each other looking out for each other's well being.
"They must be able to have the interest of each other at heart no matter the problems that may come up."
Speaking on what friendship means to her, Ms. Pamela Edward, said, "Friendship to me means someone that I can be real with. Someone I can be in sync with. Someone who knows and accepts me. Someone who can point out my flaws in a way that doesn't make me feel put down but instead want to do better."
She said her longest friendship has lasted 18 years, adding, "I think what has sustained it is tolerance of me on her part and acceptance on my part. She's the ground to my sails. I'm the flighty one and she's the one who throws caution so we balance each other out. We respect each other as well. We don't always have to agree, but we respect the other person's way of thinking."
Walter Winchell, an American Columnist and commentator once said, "A real friend is one who walks in when the world works out."
Indeed, everyone needs a good friend. Where that is lacking, the individual is not complete.
Just like any other relationship, a friendship requires that you put in some work. Friendships are usually cultivated and nurtured by the individuals involved in the association, they don't just happen. If you feel like you are drifting apart or you just want to strengthen your friendship, there are steps you can take to achieve that.
Below are a few tips on how to nurture and strengthen your friendships
*Text them regularly.
When you see or experience something that reminds you of your friend, or he or she pops into your thoughts, send them a quick text to let them know that you were thinking about them.
Thanks to innovations, you can use emojis to communicate.
*Don't take it personally if a friend takes a long time to respond. It may be they are busy or they are not as good in texting as you do. So, either text them less frequently or accept that you won't always get a response.
*Call them occasionally. Call your friend as much as time and your schedules permit. Find out how they are doing and what's new in their lives. If they have a lot of free time and like talking on the phone, you can call them more frequently. You may both consider scheduling a regular time to talk.
If you live in different time zones that should be factored in if you are scheduling time.
You may also consider leaving voice notes.
*If you both reside in the same town/city, then hang out with them in person whenever possible. Calling and texting are great ways to keep in touch, but spending time with the person is an even better way to grow and strengthen your bond. Call your friend and make plans to hang out with each other. Think of things that you both enjoy doing. You may consider going to the cinemas together.
If you live far away or are old friends who don't get to see each other much anymore, you can take turns visiting each other.
*Use video chat to "hang out" if you live far away from each other and can't visit. Being able to see your friend while you talk with them will make it feel like they are there with you.
*Be honest with your friend. Being honest will build mutual trust in the friendship. Don't lie when you have conversations with your friend. If your friend can count on you to tell them the truth, they will be more open and honest with you.
When giving honest criticism, make sure to frame it in a positive way so that you don't hurt their feelings.