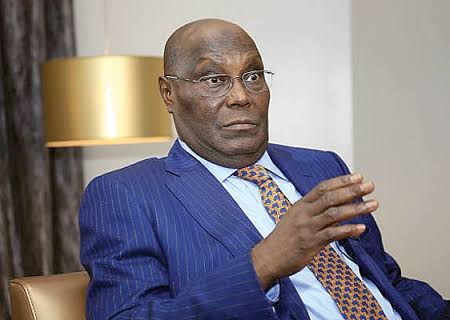 Ndubuisi Nwobu, the Peoples Democratic Party (PDP) witness in the ongoing hearing at the presidential election petition tribunal, on Wednesday, revealed how the party's candidate, Atiku Abubakar, was rigged out by his Labour Party's counterpart, Peter Obi, in the February 25 election held in Anambra State.
In the results announced by the Independent Electoral Commission (INEC), the LP candidate garnered 584, 621 votes while Atiku scored 9,036 votes in Anambra State.
The All Progressives Congress (APC) flag bearer, Bola Tinubu, polled 5, 111 votes in the exercise.
Nwobu is the PDP chairman in Anambra and served as the party's collation agent in the state.
The witness, who spoke at the resumed hearing of the PDP petition on the election, said the fraud was perpetrated in different collation centres across the state.
READ ALSO: INEC, APC, Tinubu Oppose Atiku's Subpoenaed Witnesses
Nwosu, however, said he visited only 30 polling units out of the 4,720 polling units in the state on Election Day.
He said: "I signed the result sheet when it was obvious that without signing, a copy would not be made available to me.
"There were problems at the polling units with presiding officers.
"Results were entered at polling units. But, every effort made to get the presiding officer to upload it on IREV proved abortive.
"At the ward level, the results were taken to the collation centre and that is where the magic started happening." (Ripples)