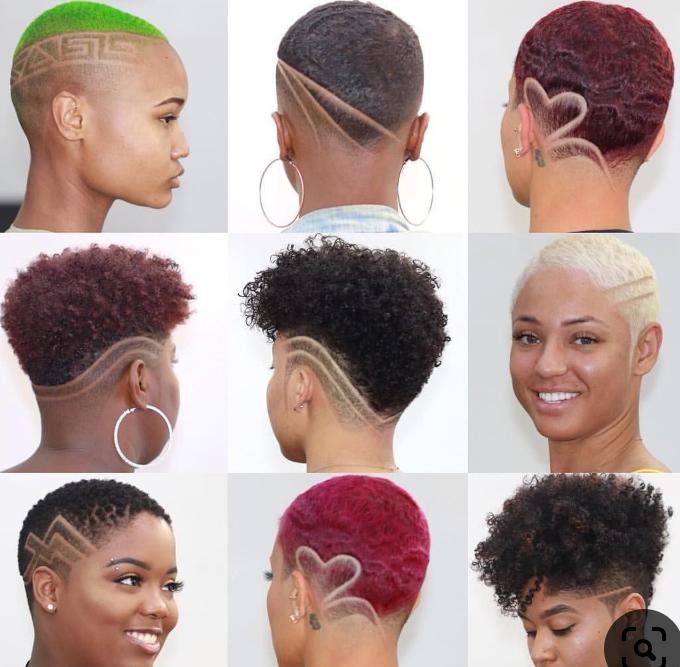 All over the world, a lot of women have taken a different turn with their hair.
The wigs and weaves are still in vogue, but many have decided to go low. A lot of woman, including celebrities, are trading their long hairs and going for a short natural look.
In times past, low hair cuts were worn only by men, but nowadays, low cuts have become the trend for ladies and they are rocking it.
Such hair cuts on ladies truly make them look feminine and bring out the beauty in them.
Most celebrities offer wonderful styles on how low cuts can be worn with great confidence, style and panache. For some ladies, a short hair cut is a chic way to show off their personal style. 
Haircuts are versatile and impressive, it's for one to choose.
A lot of women prefer the natural hair cut look not only because it gives them balance and style, but also because it is very easy to maintain and save cost.
With low cut, there's no 'bad hair day.' It's all good and whatever you do with it, is style.
There are different styles and ways to wear your low cut. The hair cut can be done to perfectly fit the face of whoever is wearing it, by shaping it.
Many women also prefer to add a little bit of colour to it by dying either the tips or the entire hair; the choice is yours. The colours are a handful and vibrant. What about adding a little bit of white or brown or a mixture of maroon and silver? Just thinking.
 There are lots of interesting hair cuts that will give your hair and face that new look no matter how you choose to maintain it. 
What are you waiting for? Take advantage of the latest craze and sport a hair cut that defines you. 
It's even more appropriate during this rainy season than any other time because you'll not have to worry about your long tresses being soaked in the rain.
Which ever style you choose, wear it with confidence. Good luck!