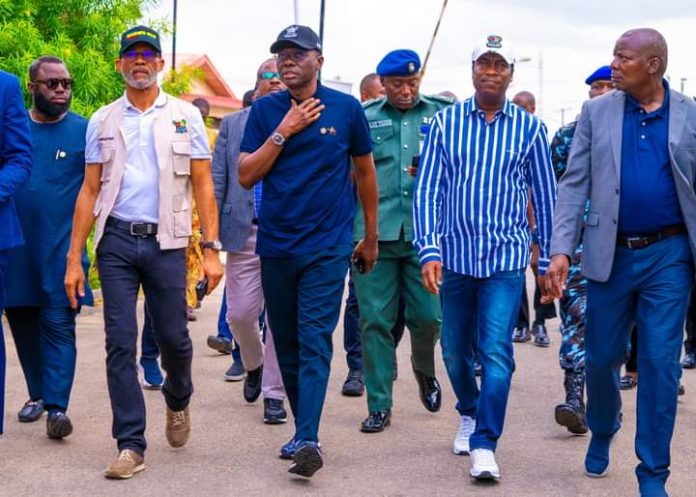 Gov. Babajide Sanwo-Olu of Lagos State on Thursday, declared three days mourning for victims of the Train/Bus accident that occurred at Shogunle area of the state.
Sanwo-Olu visited the Lagos State University Teaching Hospital (LASUTH), Ikeja, to understand the condition of the victims of the bus/train accident.
He said the LASUTH team expertly setup an outdoor triage centre, which had contributed in saving lives, speeding up injury level profiling and supporting immediate critical action.
According to him, the accident is a totally avoidable incident that simply requires patience and the need to follow proper transportation protocol.
The governor said the bus involved was bus number 33, one of the fleet of about 50 staff buses used by workers of the Lagos state government, adding that the driver had handed himself over to the Police.
"There were 85 passengers on board the bus with six deaths, 42 moderate injuries, 29 serious and 8 mild injuries according to the LASUTH classification scale.
READ ALSO : Policeman Standing Trial Over Murder Of Lagos Lawyer Knows Fate On April 3
"Lagos is in a state of mourning and for the next three days, I am suspending all campaign activities.
"All flags will be flown at half mast and tomorrow all civil servants will work till 12 noon before returning home to be with their loved ones during this trying time.
"It is still a critical period for some of the patients, as we continue to call for blood donations across different state government medical facilities.
"This is a call for our humanity to rise above all. I also thank LASEMA, the security agencies, staff and students of LASUTH," he said. (NAN)