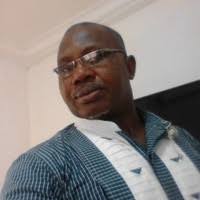 Make no mistakes about it, Ahmed Musa is so detached from politics, he makes no noise about his status and is also far poorer than legendary King Mansa Kankan Musa of Mali Empire.
This Musa, captain of the Super Eagles and a 2013 African Nations Cup gold medalist, has a heart of gold. As a great scorer of historic World Cup goals, his goal outside soccer is to make people happy.
I love to sing his praise. While some politicians steal our money and use the same stolen wealth to buy rice and bread for the people they impoverished, Musa is spending his money on compatriots for good.
Politicians see the crumbs they feed people as Stomach Infrastructure. The Eagles captain is building capacity through solid infrastructure.
Go to Kano, there is a 500 million naira Sports Centre built and equipped by the star. He is not a Kano man. He was born in Jos and only spent time in the town playing for Kano Pillars.
I can bet my last dollar, as an unofficial delegate, that Federal Government has not built any sports facility worth 500 million naira anywhere in the last 10 years.
Recently, he gathered 5,000 thousand widows, from diverse backgrounds and splashed 100 million naira on them to cushion the squeezing effects of the harsh economy. None of them was asked to present tax clearance or NIN.
Not long ago, Musa reached out to Kingsley Obiekwu, an Atlanta '96 Olympic Games gold medalist and blessed him with two million naira.
Obiekwu, nicknamed Shagari in his active days, did not ask for help. Someone saw him loading a Toyota Sienna bus with passengers and made it go viral. The story pierced Musa's heart.
This Musa is not the wealthiest Nigerian footballer. Some of his team mates have earned more from the game. Many before him made good money in Europe playing for bigger clubs.
Outside Nigeria, the striker who plies his trade in Turkey with Fatih Karagumirak, began with Dutch side VVV Venlo before moving to CSKA Moscow. He also played for Leicester City, England and Al Nassr, Saudi Arabia. These are not in the league of Chelsea, Inter Milan, Paris Saint Germain and Barcelona as big poachers.
Not many from his country have done as much. Donating playing kits and buses is commendable though, which is the norm. Musa has gone beyond that.
Mention should be made of Stephen Keshi who opened the door for Nigerians to storm Europe through Belgium in the 1980s. Big Boss extended his helping hand to players from other ECOWAS nations.
READ ALSO: Military Recovers 3.8m litres Of Crude Oil, Arrests 26 Thieves
Nii Odartey Lamptey, a Ghanaian Under – 17 World Cup winner in 1991, spent his early years abroad in Keshi's home. The Starlet rose to play for the Black Stars.
Nwankwo Kanu survived heart surgery and dedicated some of his earnings to helping children with similar heart problems. His Kanu Heart Foundation has sponsored many to hospitals in Israel and the United States.
Nigerians should be proud of Musa. He is not in the class of George Weah, Samuel Eto'o, Didier Drogba and Sadio Mane but he has made as much mark in philanthropy.
Weah, who today sits as president of Liberia chose to pay flight ticket and allowances of his team mates when war ravaged the country.
Drogba, went beyond spending his money. The Ivorian captain did so much to bring his country's civil war to an end.
Eto'o loves life and is also helping out as well in Cameroon. From his private jet, he goes back to the grassroots to support younger players.
Mane doesn't care about all the Ferrari and iphones other players are flaunting. He is more concerned about the living conditions of his people in Senegal.
Musa did not play in the days of Obiekwu. That did not stop him from doing good to a footballer who also represented country as well.
There are instances of younger players laughing at their less fortunate seniors. A story was told of how broken Wilfred Agbonavbare was in Benin City when he saw less endowed juniors passing uncomplimentary remarks on Sunday Eboigbe, a former Eagle and three – time winner of the WAFU Cup.
There is every reason to praise Musa. He is not one of the celebrated Flying Eagles. He has not scored as many goals as Rashidi Yekini and did not win an Olympic gold medal.
He stands out as the only Nigerian to have scored a brace at the World Cup. The striker did it against Argentina on 2014 and repeated it against Iceland in 2018.
There is a huge lesson for politicians to learn from this footballer. He was appointed Eagles skipper by Sunday Oliseh in 2015. Musa lost the captain's band in 2016 when Samson Siasia took over.
He did not quit the team. Musa continued to play as vice captain to Mikel Obi without heightening opposition and division in the squad. It was this spirit that gave him a brace at the Russia 2018 Mundial.
Nigerian politicians would have turned it to a religious war. An Hausa Muslim captain being dropped by a Christian coach and replaced by an Igbo Christian. That story could set the country ablaze.
Politicians are big time liars. The truth is that Musa is not even Hausa. He is Kanuri, born of an Edo woman on the Plateau. He also has a wife from Cross River State.
This player did not feel to big to return to the Nigerian League after playing in Europe. He found his way back to Kano Pillars to keep fit. And it did not take him long to bag another contract abroad.
I challenge Nigerian politicians to spend their money on the people as much as Ahmed Musa. No present Nigerian politician in Kano, Plateau or Borno, can dole out almost a billion naira of their wealth, not stolen state fund, to help the people.