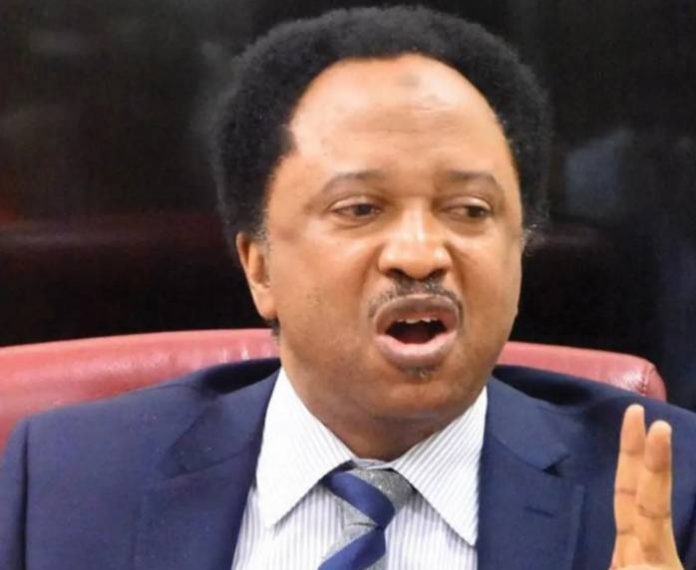 A former senator who represented Kaduna Central at the 8th Senate, Shehu Sani, on Wednesday mocked the immediate past governor of Kaduna State, Nasir El-Rufai for missing out in the recent appointments made by President Bola Tinubu.
Daily Trust had reported that Tinubu appointed a former Governor of Benue State, George Akume as Secretary to the Government of the Federation while the outgoing Speaker, House of Representatives, Femi Gbajabiamila was appointed the Chief of Staff.
Akume, who was sworn-in by the President on Wednesday at the Aso Villa, had served during the second tenure of the former President Muhammadu Buhari as Minister of Special Duties and Intergovernmental Affairs.
Before Akume and Gbajabiamila were appointed, insinuations were rife in various quarters that the former Kaduna State governor would get one of the positions considering his closeness to the President during electioneering.
Reacting to the development, Sani, who was apparently referring to comments credited to El-Rufai on Islamisation agenda, said Tinubu had "dodged a poisonous knife" by scheming the former governor out of the two positions he described as "critical."
READ ALSO: Obi Faults Sudden Removal Of Fuel Subsidy Without Palliative Measures
"If Tinubu had appointed 'Mr Over Sabi' as SGF or Chief of Staff, he would have sown the seed of discord between the President and the Vice President, speak and move around as more important than the two. Tinubu has dodged a poisonous knife," Sani said in a tweet on Wednesday afternoon.
El-Rufai was alleged in a trending video on social media to have said that the Muslim-Muslim ticket in the Kaduna governorship election would be sustained beyond 20 years in the state.
In the video, the former governor, who spoke in Hausa, also claimed that Muslim domination was being replicated at the national level, and that the victory of President Bola Tinubu had silenced his critics, particularly the Christian Association of Nigeria. (Daily Trust)