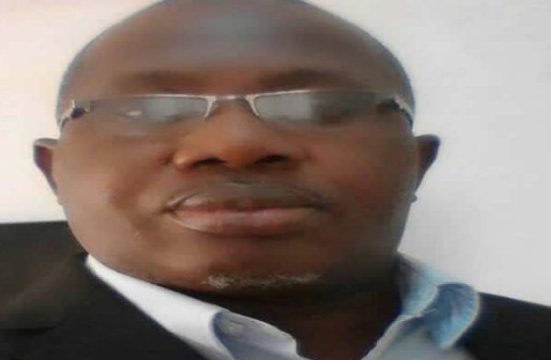 War leaders Yakubu Gowon and Emeka Ojukwu were active sportsmen during their stay in England.
The Nigerian was a good boxer, played soccer and hockey. The Biafran was into athletics and even won a prize in rugby. The Civil War did not allow football on Biafran soil even when the captain of the Green Eagles found himself in the battle field.
Godwin Achebe was skipper of the Nigerian national team when war broke out. He had won the Challenge Cup with Electricity Corporation of Nigeria [ECN] in 1965 with his brother, Fred, and players like Luke Okpala, Paul Hamilton and Cyril Okosieme.
In 1966, Plateau could not raise a team to play in the Challenge Cup grand finale with Ibadan because most of their stars were of Igbo origin and had fled from Jos to escape genocide. Players like Tony Igwe [World Two], Peter Anieke and Sam Garba Okoye were not sure of the future. Igwe and Anieke remained in Lagos and played for Nigeria while the war lasted.
While war was going on, troops of the Third Marine Commando division of the Nigerian Army fighting in the Ikot Ekpene axis tried to get friendly with the Biafrans. Lt. col. Godwin Alabi Isama was the Principal Staff Officer and captained the soccer team of of Ibadan Boys High School as a student. Capt. Audu Jalingo was a Battalion commander.
Jalingo's battalion engaged the Biafrans in a friendly game. There was no formal ceasefire to that effect. It was just a way to catch fun. The Nigerians apparently forgot that in the midst of happiness, there could be danger. Nigeria scored two goals, no response from their opponents. A third goal came and it turned to war.
According to Alabi-Isama, the Biafran troops rounded up all the Nigerian troops after conceding the third goal and forgot the unwritten piece treaty that preceded the match.
Jalingo was shocked. He told his boss that he was going to attack the enemy position without taking any prisoners. Unfortunately, Jalingo lost his two legs to a Biafran Ogbunigwe [land mine] and was eventually retired without benefits by the Nigerian army.
When the going got tough, Ojukwu tried to organize a 'Win the War Soccer Campaign'. The idea was to set up a Biafran national soccer team that would embark on Foreign tour to create awareness and also seek support from the international community. The man saddled with that responsibility was Jerry Enyeazu, Team Manager of various Nigerian teams to the Olympic and Commonwealth Games.
READ ALSO: SPORTS FLAKES: LIWEWE : ERNEST OKONKWO OF ZAMBIA
Enyeazu knew Biafra was blessed with great footballers and he went about in search of them from different military formations. Achebe, Okpala, Ernest Ufele, Chukwuma Igweonwu, Nwabueze Nwankwo, goalkeeper Godwin Ezekwe, Dennis Nzeakor, Patrick Ozua and Sylvester Duru were contacted. Dominic Nwobodo and his elder brother, Christopher, also got invitation.
The fall of Uzuakoli and Onne killed that dream. It became all war and no play. Chris Nwobodo later died trying to defend Owerri. Dom Nwobodo continued to fight as a commando under Col. Rolf Steiner. Achebe would later leave the frontlines and retire to the Biafran School of Infantry as an Instructor under Maj. Ganiyu Adeleke. Lt. Peter Adomokai was also there.
Nwankwo fought in the Mid -West and got the nickname 'Oli ewu na aji' [ one who eats raw goat meat]. He was a tough fighter and the Biafrans who remained in the Mid-West while the war lasted across the Niger were known as Biafran Vandals. At a time they operated as an independent force, taking orders from neither Biafra no Nigeria.
Patrick Ekeji had not become an international when the crisis began. He left St. Gregory's College, Lagos for Stella Maris College, Port Harcourt. There he met Ugochukwu Uba, better known as Pele, and Marcel Ezike, very talented players. Uba is the same as Senator Ugochukwu Uba whose younger brothers are Andy and Chris. Ezike died in battle.
Paul Ndimele Omeruo was at the Nigerian Military School [NMS] Zaria when war broke out.
Alabi-Isama was one of his instructors. Among his mates were David Mark, Mike Akhigbe, Tunde Obeya, Herbert Obi Eze, Emmanuel Acholonu, Isaiah Gowon, Helpus Dimka, Emeka Okere and Bernard Akpunonu. Hannibal Okpani Nkama was also there before them.
The Civil War cut short their studies. Omeruo, Akpunonu, Obi Eze and Nkama changed to Government Secondary School, Afikpo and beefed up that institution's soccer team. Nkama, also known as 'Hannibal, the Carthaginian General' almost lost a leg fighting as a Biafran major. His younger brother, Captain Ray Nkama died.
Omeruo's elder brother, Sampson Emeka Omeruah also fought the war on the Biafran side and ended up as a Lt. col. The two brothers became governors of Anambra and Kogi States respectively. Eze was governor of Anambra after Emeka Akonobi who also fought for Biafra and succeeded Omeruah. Acholonu served as governor of Katsina State.
During the war, soccer legend, Pele, also visited Nigeria. It was news all over the world that both sides had agreed to a ceasefire to honour the Brazilian. There is no record to back this up though. At the time of that visit in January 1969, the Biafrans were fighting to recapture Owerri. And of course, the Nigerians were not sleeping.
Santos , Pele's team played a friendly with an NFA selected side, the game ended 2-2 with Pele netting a brace and Muyiwa Oshode and Baba Ali scoring for the hosts. The Santos right winger was Sabara and he tormented the Nigerian defence. Lagos fans did not want to forget him.
they gave the name to the man who manned the right flank for the NFA Selected, Sebastine Brodericks Imasuen. That was how he became Sabara.
Santos left the country and returned in February to face a Mid-West Selected side in Benin. The visitors got lucky and won 2-1, thanks to Edu and Negreiros. Okere scored for the homers.
When the war ended, Enyeazu brought all the soccer playing Biafran soldiers together to form Enugu Rangers in May 1970. Biafra had Rangers, a para military squad that spied on Nigerian positions. When Rangers won their first national trophy, the Amachree Cup in 1970, they humbled the Nigerian Army team 2-1.
Dom Nwobodo became 'Alhaji' because after sustaining injury, he tied his bloodied head with a bandage and really looked like an alhaji. The Nigeria army team forgot that Nwobodo was a Biafran commando. They did not remember that Achebe, Igweonu, Okpala, Ufele and the rest were fresh from battle. It was the day Biafran army conquered Nigerian army. It wiped the pains of defeat, at least, temporarily.