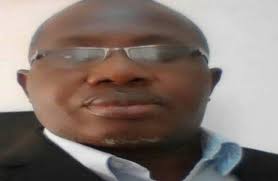 We met in 1991. Better still, he introduced himself as the Ernest Okonkwo of Zambian football. It was at the lobby of Hotel Intercontinental, Lusaka, my temporary home as BCC Lions travelled to defend the Africa Winners Cup against Power Dynamos of Zambia. Dennis Philip Liwewe was delighted to learn that I was a Nigerian sports reporter.
I had made friends with some of the Zambian players and we got talking. Wedson Nyirenda, Captain Wisdom Chansa, John Soko and Robert Watiyakeni spoke as if they feared BCC would prove hard to defeat. I also spent time with Linos Makwaza who was not part of the team preparing for the second leg of the final at the Independence Stadium, Lusaka.
Liwewe bubbled with confidence. He did not care if the Cement Boys of Gboko were defending champions with a 3-2 advantage. He was sure Zambia would win a first continental trophy after failing at the Africa Cup of Nations final against Congo Democratic Republic [Zaire] at Egypt '74 and the CAF Champions League in 1990.
Some Zambians blamed the past on Kenneth Kaunda who had been succeeded by Labour leader, Frederick Chiluba, the Adams Oshiomhole of Zambian trade unionism. To them, Chiluba represented light and was going to cleanse the nation which had been darkened by Kaunda's face and luck.
Liwewe had something in common with Kaunda under whose leadership the Zambian soccer team bore the tag KK Eleven. Both were originally from Malawi.. Liwewe was born in Nyasaland [ now Malawi] on January 10, 1936. He relocated to Zambia in 1973 and picked a job with Zambia Consolidated Copper Mines before switching to Nchanga Weekly Newspaper in 1976.
Chiluba's nationality was a source of controversy. He was said to be originally Titus Mpundu, a Congolese. Some accounts say he could communicate in Lingala which is spoken in some parts of Congo Democratic Republic. Of course, the Zambian Province of Luapula is in the North and shares boundary with Congo. There is also another account that Chiluba was from Mozambique, born to a herbalist.
READ ALSO: SPORT FLAKES: INSURANCE AND THEIR SNAKES
Power Dynamos did dethrone BCC Lions in 1991 after rising from a 27th minute own goal by Webby Chilufya to win 3-1 taking aggregate scores to 5-4. One of their goals was scored by central defender, Watiyakeni. He would later die in air crash, off the coast of Gabon in 1993 playing for the national team. Soko and Chansa also perished.
I sat behind President Chiluba at the stadium. He seemed to possess some charm and went about shaking hands with everyone in the field of play including the Ball Boys, before proceedings began. When the own goal came, he almost collapsed. Chiluba held tight to his chin. Nigerian High Commissioner to Zambia, Lawrence Agubuzu and his wife were excited.
Liwewe could have peed in his pants. Then the tide turned. Agubuzu had taken the Lions to a classroom at the High Commission on Haile Selassie Avenue in the Long Acres area of Lusaka before the game and warned them. "The Zambians don't get tired, you must not run out of gas", he said repeatedly.
It turned out real.
I had met Liwewe at the Independence Stadium before the match. I was having difficulty at the gate. I thought he could explain to his people. He disappeared. It took the intervention of News Agency of Nigeria [NAN] Correspondent, Anyadike, to get me in with Segun Adeyemi, who today serves as Information minister, Lai Mohammed's Media Adviser.
Zambians listened to their radio set just to hear Liwewe's commentary. He had a way of lampooning Nigeria. When the KK Eleven stopped Nigeria from going to the Egypt '86 Nations Cup in 1985, his country men had a good laugh.
"Zambia has only five million people. We have hammered them. They have more than 100 million people to choose from," Liwewe said on radio. He was their hero and many would turn down the volume of their TV just to listen to the man who travelled over 96 times to 40 different countries. He went beyond Zambia Radio to run commentaries for the BBC.
When the Eagles defeated Chipolopolo as the Zambians were baptized after Kaunda, to lift their second Nations Cup, Liwewe's words were : " Kalu [Kalusha Bwalya] does a beauty, turns around 360 degrees, passes the ball.. we are within firing range.. it goes away. Now the Nigerians attack on the left through Rashidi [Yekini].. we are in maninigi trouble.. ooh they have scored".
In 1982, both Nations were at the Nations Cup hosted by Libya. Eagles were defending champions. It was so bad that keeper Peter Fregene kicked the ball into his own net for Zambia's third goal. Hear Liwewe : " It's a banana shot.. Zambia has massacred Nigeria three nil."
Like Okonkwo, Liwewe had names for players. Ernest nicknamed Christian Chukwu, 'Chairman', turned Segun Odegbami to 'Mathematical', Adokiye Amiesimaka became 'Chief Justice'. Dennis called Alex Chola 'The Computer' and made Peter Kaumba 'Abaleye'.
Liwewe would go like this :" This is Alex Chola,'the computer', he dances round the ball, he beats one, two players in his stride, changing direction, he transfers the weight of attack.. looking for Peter Kaumba, 'Abaleye', Kaumba crosses the ball and it finds the educated head of Alex Chola".
Okonkwo would call Muda Lawal by his full name : Mudashiru Babatunde Lawal and explain that Babatunde means, Father has come again. CCCCC stood for Chairman Captain Christian Chukwuemeka Chukwu. And when it came to penalty kicks, he reminded listeners that when Muda scored no one else would score, implying that Muda always scored the winning penalty kick during shoot- out.
Liwewe and his son Ponga, also ran commentaries together. It was fun. Okonkwo's daughter, Amaka, was not big enough to toe daddy's footsteps although the lawyer is also doing some football things. Ponga later became General Secretary of Football Association of Zambia [FAZ].
"Thirty minutes gone, it's still zero zero state of affairs..Ponga , your comments. Thank you Dennis.. the midfield seems to lack coordination with the attack. Remember, Ponga , I'm still your father. Now here comes Alex Chola". That was father and son doing it together. The job requires that Ponga must call his dad by his first name, Dennis. It does not sound African but work must go on.
Ernest Okonkwo and Dennis Liwewe, were born in the same year, 1936. The former died in 1990, the latter in 2014.