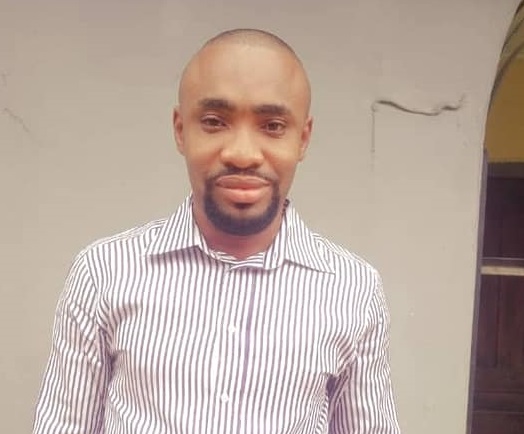 2019 has thrown a sucker punch that has left democracy grasping for breath across the globe. Many states (nations) have witnessed an unprecedented rise of both quasi and full-fledged dictatorships, (in most cases) against an equally strong resistant and very resolute people. From successful disruption of democratic governments, failed coups, to partial disregard or outright suspension of rule of law by democratically elected governments, democracy has been at the centre of political Armageddon across the world.
In his article, 'Democracy Is Fighting for Its Life', Charles Edel writes 'Mature democracies are becoming increasingly polarized, intolerant, and dysfunctional. Emerging democratic states are drowning in corruption, struggling for legitimacy, and fighting against growing external threats. Authoritarian leaders are simultaneously becoming more repressive at home, more aggressive abroad, and more convinced that they are sailing with the wind at their back.'
By January 2019, Venezuela was already deeply engulfed in a political turmoil as a result of the coordinated efforts by the opposition to topple the country's leadership. The crisis followed a fierce power tussle between the main opposition leader Juan Guaidó, who claimed the role of interim president in a head-on confrontation with the incumbent President Nicholas Maduro. In a matter of weeks, the situation in Venezuela had snowballed into a full-fledged humanitarian crisis with attendant human rights abuses, breakdown of law and order, institutional collapse, etc.
A sketchy report of casualties is as follows; over 107 deaths as of March 2019, over 500 people injured as of February 2019, and 956 arrests (at least 77 children) as of February 2019. The blockbuster series 'Jack Ryan' Season 2 made a fair attempt to retell the Venezuela crisis.
Syria, Iraq, Yemen, and Lebanon have continued to lead the world chart of failed democracies, and the reason cannot be far-fetched. As the birthplace of ISIS and other renowned terrorist groups, the Middle East has become the terrorism capital of the world. So far, the casualties are almost immeasurable and the consistent unrests in these states cannot allow a bit of democracy to thrive. According to a CNN report, over 319 people have been killed by state forces while about 15,000 have been injured in the ongoing protest in Iraq that began only on October 1.
Comments from many of the protesters indicate that aside better living standard from the Iraqi government, the citizens are also demanding to have a country (Iraq) without external interference. The later demand by Iraqi protesters validates the suspicion that the world powers like the US and Russia are taking undue advantage of the fragile situations in smaller and volatile countries. The unbearable influence and conflicting interests of these world powers in these crisis-ridden states is an added disadvantage and a further hindrance to smooth democracy.
The US and Russia in particular, have had head-on collisions over their roles in the conflicts in many smaller states. 'Deteriorating relations between the U.S. and Russia took a worrying turn as Washington announced it was suspending its obligations under 1987 Intermediate-Range Nuclear Forces Treaty, raising concerns about the future of arms control', writes CrisisWatch.
External powers have been a major factor in the internal crisis in many countries, and this is the central plot of another blockbuster season movie, Deep State. Interestingly, the recent US Senate investigation into a possible Russia interference in the 2016 US presidential election showed how much the world powers are jealously guarding their democracy while recklessly exploiting democracies in foreign countries.
Within the last 11 months, peace and order have been marred in many countries with mass protests. In June, tens of thousands of protesters took to the streets of Hong Kong to protest against a new extradition law that would try Hong Kong residents in mainland China. Until October, the protesters were throwing petrol bombs, rocks, and acid at police, who in turn sprayed tear gas. However, the first major casualty was recorded in early October after the police allegedly shot one protester in the chest in what was reported to be the first use of live rounds during the conflict. Of course, the protest took a messier dimension following the incident.
In October, Indonesia witnessed the largest protest in the country since the 1998 protest, which led to the toppling of Indonesian president Suharto. Thousands of protesters in the country's capital, Jakarta clashed with police after a new criminal code was announced by the President Joko Widodo led administration. The code would outlaw sex outside of marriage and set a jail sentence of six months for unmarried couples living together, among other laws.
Amidst the protest, Indonesian police fired tear gas and water cannons at the protesters, most of whom were students. It was reported that as a result of the protests, the Indonesian parliament delayed a vote on approving the code.
By November 17, 2019, the "yellow vest" (gilets jaunes) demonstrators in France will mark one year anniversary of the protest. It will one full year of consistent demonstrations against harsh government policies. Statistics from the independent French site Mediapart show hundreds of serious injuries, including head wounds and losses of eyes or hands, while two people have been killed.
Business Insider writes, 'During the Global Climate Strike in September, which drew tens of thousands of demonstrators in Paris, "yellow vest" protesters (and their anarchist counterparts, the "black bloc" protesters) turned violent, and were met with around 7,500 police to control them.'
READ ALSO: 2023 PRESIDENCY: DECIDING FACTOR
In 2019 alone, President Emmanuel Macron led administration has been faced with stiff resistance by the French populace on many fronts. In addition to the yellow vest protests, French farmers held two separate mass demonstrations in October that filled major French highways with over 10,000 protesters. Firefighters in Paris and Paris Police officers have also held major protests.
Latin American countries of Bolivia, Chile, Ecuador and Haiti are currently embroiled in violent mass protests as citizens have taken the least likeable path to register their resentment against their respective governments. Like many other similar protests, the uprisings in these Latin American countries, which have recorded casualties, stemmed from undemocratic actions by the states.
For instance, the crisis in Bolivia followed disputes over the transparency and legitimacy of the country's presidential elections held on October 20, 2019, in which incumbent President Evo Morales was declared the winner. Following weeks of widespread protests in Bolivia, the Organization of American States (OAS) conducted an audit of the election and found clear manipulations and significant irregularities. OAS subsequently recommended a fresh election.
In Africa, democracy is increasingly becoming endangered. Bound by the shackles of retrogressive governments, democracy has been in a state of comatose in Africa. From the struggle to wrestle power from the hands of sit-tight and extremely repressive leaders to illegitimate takeovers of government by opposition or rebel forces, most African countries have been turned to war zones.
The renewed Libya crisis, which began on April 4, 2019, has resulted in over 1,000 deaths with over 6,000 injured. The conflict, which began ten days before the Libyan National Conference for organising presidential and parliamentary elections in Libya had been planned to take place, is between the Libyan National Army led by Field Marshal Khalifa Haftar and the rival government, the Government of National Accord (GNA) led by Prime Minister Fayez al-Sarraj. Coverage of this latest conflict reveals that numerous war crimes and crimes against humanity have taken place.
Dubbed 'The Sudanese Revolution', the crisis in Sudan began as street protests on December 19, 2018, and continued with sustained civil disturbances throughout the country, which culminated to a successful coup d'état on April 11 that ousted President Omar al-Bashir after 30 years in power. This was closely followed by the June 3 Khartoum massacre where over 100 civilians were brutally murdered and about 70 women reportedly raped with hundreds of others either injured or arrested.
The massacre took place under the leadership of the Transitional Military Council (TMC) that replaced al-Bashir. The overall casualties of the Sudanese Revolution stood at 246 deaths and 1,200 arrests.
Somalia, Burkina Faso, Cameroon, Angola, and Nigeria have been the worst hit by terrorist groups and separatist militants. In addition, some of these governments have been employing different undemocratic approaches towards managing their country's internal crisis. For instance, in Nigeria, President Muhammadu Buhari led administration has repeatedly employed the use of excessive force against unarmed protesters. As expected, some of the government's repressive actions were met with stiff resistance and reprisal attacks like the recent Shiite protests in the country's capital territory, Abuja.
With his increasing undemocratic approaches to issues, President Buhari seems not to be proving his early critics wrong, who had predicted that with time, the dictator in him will reveal. There are recorded cases proving that Buhari, who was reelected into office for a second term earlier in the year has been using state forces and anti-graft agencies to unnecessarily harass, intimidate, arrest and in many cases, prosecute outspoken critics of his administration in a bit to silence opposition voices in the country.
As far as Africa is concerned, Nigeria is not an isolated case. Dictatorship and authoritarianism laced with deep-rooted corruption are in the DNA of leadership in Africa.
Globally, 2019 has not been such a good year for democracy. Despite making remarkable advancements in many critical aspects of life, the world seems to be failing in truly providing genuinely transparent governance. Even the first world countries are seriously battling with their own leadership inadequacies. In the US, for instance, by Wednesday, Democrats will commence televised public hearings to further the President Trump impeachment inquiry, while Republicans (the president's party men) are gearing up to play spoilers.
Politics and governance cannot be separated, but states must be conscious of the kind and amount of politics they play with governance because this is where the distrust begins to build between the government and the people. In the wake of the rising crisis of democracy and its negative effects globally, countries must embrace transparent, people-centred and dialogue-based leadership as the safest way out the current quagmire. 2019 may only be a pointer to what is actually coming.
Edidiong Udobia is a journalist and writes in from Uyo, Akwa Ibom State.