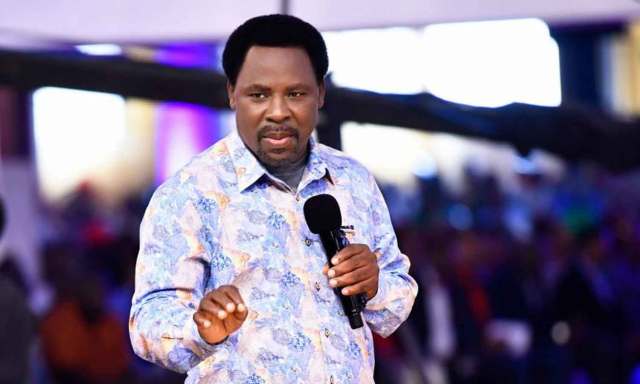 Popular Nigerian televangelist Prophet TB Joshua is expected to visit South Sudan today, the South Sudanese presidency has said.
Presidential spokesman Ateny Wek Ateny, confirmed that TB Joshua is expected to visit South Sudan today on the invitation of the South Sudan President, Salva Kiir Mayardit, to hold prayers at the presidential palace.
His words, "Yes, he is coming to hold prayers for peace. He is coming to pray for the leaders at J1," Ateny said.
READ ALSO: Presidential election: George Weah in TB Joshua 's church ahead of run-off
Recall that in 2014, the Nigerian televangelist who prophesied a failed coup attempt in African's newest nation had reportedly been offered a post as a presidential advisor for religious affairs for the Government of South Sudan.
T.B Joshua was personally handed the offer by Vice-President Wani Igga who led a high-level delegation to Nigeria specifically to meet, pray and discuss the content of the position.
Temitope Balogun Joshua also known as T.B. Joshua is a Nigerian pastor, televangelist, and philanthropist. He founded The Synagogue Church of All Nations, and owns the Christian television network Emmanuel TV.