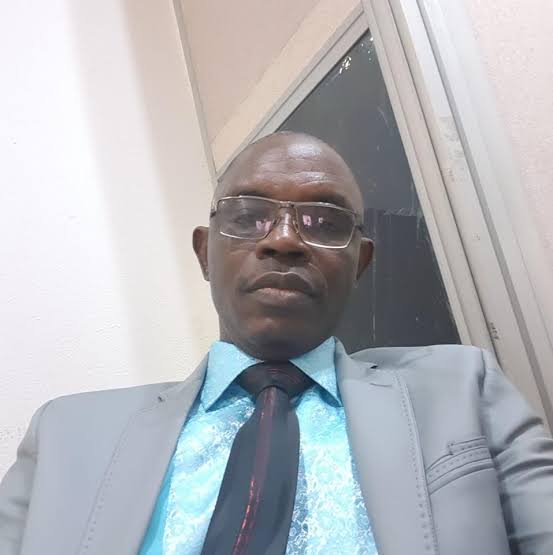 If you were in Western Nigeria in the 1980s, you would remember a television drama with the title Fó'po mó'yò which featured Fadeyi Oloro, the hugely popular 'venomous' actor who died last week. May God rest his soul. Fó'po mó'yò is about the appointment and installation of a new king. It is about the intrusion (or injection) of the powerful, malevolent, poisonous outlaw, Fadeyi, into the mix and spanners thrown in the works. It is about a bitter, painful, violent struggle for power – and for peace, sanity and fairness. People die; reputations suffer – and then peace prevails in the land.
Northern Nigeria is calm; but, because of a vicious scramble for Lagos, the South is in simmering turmoil: Igbo versus Yoruba; the young versus the old. It is classic Fó'po mó'yò. Imagine pouring a bucket of salt into a pot of palm oil; what would you get? Whatever you get is the literal translation of Fó'po mó'yò – a word that sums up the current political situation in Lagos where big cats are tugging at the entrails of Nigeria's richest state. There is a struggle for the control of Lagos. Was the governorship election postponed nationwide because of the tension and uncertainty in Lagos? Who would have won in Lagos if the election had been held last Saturday? Who will win there if the election is held next Saturday? I like APC's Babajide Sanwo-Olu – sleek, smooth-talking, hardworking gentleman. If I were a voter in Lagos, I would find it very difficult not to vote for him. There is also Jandor with the robustly delectable Jenifa (Funke Akindele). Both jointly represent(ed) a potential breath of fresh air for Lagos after Bola Tinubu's epochal 24 years of absolute rulership of the state and its wealth. All eyes had always been on APC's Sanwo-Olu and the spick-and-span PDP candidate. But the Labour Party's surprise win in Lagos on February 25 has changed the direction of attention. Labour's Lagos upset has put a strong wind of hope behind the sail of its candidate, Gbadebo Rhodes-Vivour. The young man is riding the waves, getting both the roses and the thorns.
There is tension in all of the 28 states of Nigeria where governorship elections may be held on Saturday, March 18, but there is more than tension in parts of Western Nigeria. Because of Lagos governorship, there are war threats and rumours of war between the Igbo and a section of the Yoruba. Both sides deserve knocks of reproach for the extremity of their positions. Some lousy Igbo are infuriatingly claiming political superiority over their hosts. They are fully, openly backing a candidate who has maternal roots in the soil of Igboland. Members of the Yoruba tendency that is taking them on feel that their soup pot is threatened if the Igbo are allowed to do what they did with the presidential election of February 25 in Lagos. The political owners of Lagos have reached out for the magical wand of crying wolf where there is actually one. They are saying voting for Rhodes-Vivour is equal to handing over Lagos to the Igbo because his mother is Igbo. And, I continue to ask if that makes sense. Gbadebo is an ìbílè Èkó (original Lagosian). Who locks out an omo onílé (child of the house owner) because his mother is from the other village? But Gbadebo has also been very insensitive and careless in flaunting his Igbo support base. As an 'aje butter', he may not know what it is to be vulnerable to kókó (protrusions) and be seen not only feasting on the head of Ìmòdò (warthog) but also carelessly rolling with club-wielding gangsters. He should listen to Orlando Owoh and ask his elders what the Kennery singer means by "Bí kókó bá nfé ni l'éfèé, a kìí j'orí Ìmòdò…"
The Igbo have elective rights but they are very provocative in this Lagos thing. I watched a video clip that was shot somewhere in the South-East where the commentator repeatedly said "Lagos is non-negotiable" and that they would "take Lagos." The outcry and threats that have followed that promise and similar others are very understandable. Variants of such careless talks stain the history of engagements between western and eastern Nigeria. The rash Yoruba reaction is predictable: When an earthworm moves like a snake, you kill it like you would a snake. Again, it is difficult to describe reflexes to existential threats as excessive because if a snake has bitten you before, you would take every slithering crawler as a snake. The Igbo who live and pay taxes in Lagos have a right to join in choosing who governs Lagos but Nigeria's historical inter-ethnic fissures estopped them from fishing directly in their host's pond. Among the Yoruba, father and son may jointly own a farm but the two still know that there is a boundary between them; and they respect it. I hope reasonable elders will step in now and stop this morbid descent into Kigali.
I have read many Yoruba elites lamenting the extensive takeover of lands and whole areas in Lagos by non-Yoruba people, particularly the Igbo. They say the Igbo are buying Lagos (or have bought Lagos), land and waters, for political reasons. Who carries the blame here if that charge is true? Our ancestors say if you don't sell your head, no one will buy it. They also say that greed loses what it has gained. The continuous sale to the Igbo, is it greed or stupidity or crass carelessness or what? I am not likely to get an answer to that question but I pray the complainants to shut up. A farm hand would ordinarily not be found planting cash crops. Wherever he does that successfully, it means, in cash or in kind, the farmer has sold his right over his farm.
Professor Akin Mabogunje did extensive work on land ownership in traditional Lagos shortly after independence in 1960. In his University of London Ph.D dissertation (1961), Mabogunje established it profoundly that the Yoruba were in clear occupation and ownership of Lagos of that era of innocence. Pauline Baker cited Mabogunje copiously in her 'Urbanization and Political Change: The Politics of Lagos, 1917-1967' published in 1974. Donatus Okpala, years later, cited both Mabogunje and Baker while tracing the "ethnic origins of landlords in Lagos residential areas, 1960." This is well laid out on page 39 of Okpala's doctoral thesis submitted to the Massachusetts Institute of Technology in January 1977. I found Mabogunje's findings very intriguing. Because we stopped reading whatever was long a long time ago, I have put in a few words here what the researcher found on Lagos: As of 1961, the whole of Idumagbo, Ebutte-Ero and Idunshagbe were 100 percent owned by Yoruba groups with Lagosians, Egba and Ijebu producing about 90 percent of the landlords there. Lands in Ebute Metta East and West, Isalegangan-Aroloya, Idumota-Alakoro, Offin-Itolo, Olowogbowo, Ereko-Agarawu, Araromi and Yaba East were also 100 percent owned by the Yoruba. Epetedo and Surulere were 93 percent Yoruba; Mushin and Shomolu were 92 percent Yoruba. Ojuelegba was 80 percent. The Lagos area with the least number of Yoruba landlords was Obalende where Yoruba land owners were just 52 percent of the whole. This figure was made up of Lagosians, nine percent; Egba, six percent; Ijebu, 13 percent, and other Yoruba groups 23 percent. The balance was made up of Igbo, 13 percent; other Nigerians, three percent while non-Nigerians held 33 percent of Obalende land. That was some 62 years ago.
READ ALSO: Now that we have arrived Rwanda
So, at what point did the Igbo become the 'landlords' powerful enough to choose a governor for Lagos? The creepy change in demographics and in property ownership is actually all over the South-West. Check. Where excessive love of money rules, reason takes a flight. That is what you get wherever elders have gone into extinction. And, when death kills the bush rat, it also kills its track. Àgbà ò sí ìlú bàjé, baálé ilé kú, Ilé d'ahoro (because elders are absent, the town goes bad; family head dies, the compound goes desolate). A lot has happened to Lagos and its sense since the 1960s. Let us assume that many of the buildings in the areas studied by Mabogunje above are still owned by descendants of the original owners, but who controls businesses in those areas today? The largest plantain market in Lagos is in Mushin. Who controls it? The largest palm oil market in Lagos is at Oke Odo? Who controls it? Ladipo spare parts market in Mushin, who is in charge there? The largest electronics market in Nigeria is in Alaba, Ojo; everyone knows the controllers there. Trade Fair International business complex in Amuwo Odofin, along Badagry Expressway, is not under the control of those who claim traditional ownership of the land there. The entire businesses on the Lekki corridor are in the firm grip of the Igbo. Alimosho has a huge Igbo population; same with Ojo and Amuwo-Odofin. How did they coalesce to acquire the majority of the properties there? The Orile Iganmu building materials market is essentially Igbo. Arena Shopping Complex at Oshodi and the Computer Village, Ikeja are almost 90 percent Igbo. Dopemu Aluminium Village is not far from Agege, the Igbo are in charge there. Agege itself is competitively Hausa-controlled. Where are the Yoruba businesses in Lagos?
The Hausa-Fulani are in charge of port administration in Lagos while the Igbo are in charge of port businesses. The entire Apapa Ajegunle area hosting the Nigerian ports is under the control of the Igbo. They are the major importers; they are the clearing agents; they are the freight forwarders. At least, they are in overwhelming majority in these businesses. Where are the Yoruba? The ports control question becomes more problematic when a political party that is perceived as being in the hands of 'outsiders' is in charge in Lagos. Top-notch scholar and historian, Professor Toyin Falola, gave me something to chew on on this last week in an email. He said: "Sao Paulo, New Mexico, Chicago, New York and London are models to understand Lagos. Its revenues are bigger than that of Ghana. Money from the Lagos ports going into the pocket of the Federal Government is next to that of the Niger Delta. Thus, who controls that revenue is the key. If the Labour candidate wins in Lagos, the Labour Party becomes the second richest political party in Nigeria. If this is the outcome people want, it must be compared with the corruption of the APC. All cities are corrupt; that is the nature of cities. Who is to benefit from that corruption is not a neutral question." For the Yoruba, the Igbo challenge in Lagos is a load that won't sit on the floor and won't rest on the rafters. There should be a place for it in the room of the elders – if they are also not sold already.
The solution to the creepy Yoruba disadvantage in Lagos is not in threatening the Igbo with war. That is an ill wind; it will destroy every roof. The successive Yoruba governments in Lagos created the problem; the solution is, therefore, in the belly of the problem. Governments in that state have over the years used state powers to promote the disadvantage of the Yoruba who live(d) there. Has the Lagos State government and its 'progressive' political party asked why people sell properties in the Centre of Excellence and move to rustic, neighbouring rural Ogun State to build and live? Multiple taxation and other policies that kill have done enough to chase away people without financial taproots. Tejuoso Market is in Yaba. It used to be controlled by the Yoruba. It got burnt and was rebuilt by a Lagos State government developer who sold the stalls there to the highest bidders. Eighty percent of the traders there today are Igbo. Can you tell these people to shut up after selling to them that which gives you the advantage over them? They will point at the constitution and their rights as Nigerians under the law.
Lagos is forever viable, metropolitan and successful not just because of its coastal assets and its huge population. Its diversity and rainbow demographics are its greatest allure. Someone said an enumeration of the Igbo population in Lagos today would alarm the original owners. But it wasn't like that at the beginning. The 1963 census put the population of the Yoruba in Lagos at 465,406 (72.2%); Igbo, 99,638 (15.46%); Edo, 20,450 (3.17%) and Hausa, 13,225 (2.05%)- (see Okpala, 1977). One of the ethnic groups with the smallest numbers of people in Lagos at that time was Ogoni. It had 65 people (0.001%). Today, the percentages are being progressively altered by many factors, including Nigeria's failure as a state – no thanks to policies that daily set fire to the forest of the rural poor and demolish the stalls of the urban low. What are the figures today? We cannot know; we can only guess because Nigeria's other name is confusion. We may not have Lagos's current population figure but we remember that the total number of registered voters there is 7,060,195. What is the percentage of the non-Yoruba in that total? Even a huge chunk of the Yoruba in the voting population has bolted from the spell of exploitative ethnicity. They are no longer ready for a sleep on the mat that has persistently raped them. And, you know, despite the fact that only a small fraction of the population came out to vote on February 25, the 'owners' are still stuck in the loo, having a running stomach. What would have happened if all the 'rebels' had marched out to the polling booth that bad day?
Over the years, the clan that rules Lagos has indulged in what Andrew Szasz describes in 'Political Anesthesia' as "inverted quarantine" – they insulate themselves from the evil they knead while throwing the mass into the mud of misery. It should be very clear to them now that Igbo people are not their only worry in Lagos. Why did the APC lose Shomolu where the Igbo are not up to 30 percent? I know that question has been asked and is being answered by the wise in Lagos APC. It is refreshing to see damage control moves being made by the clan that has its headquarters in Bourdillon, Ikoyi. They are begging and crouching where necessary. That is what the Labour Party hurricane of February 25 has achieved for the Lagos voter. He is no longer taken for granted by potentates who knighted street boys to win elections. But, someone said it is the hunger of the present that has humbled the glutton. People who want to buy èbà on credit are always meek and gentle; they become husbands of their saviours after the meal. I hope the penitence is genuine. I hope it won't be worse now that they have the presidency. Droplets of triumphal arrogance could be seen in the phlegm of the victorious political tendency. Some among them are saying that no Yoruba freeborn would not rejoice at Tinubu's victory. And you know what the opposite of freeborn is? Omo erú – slaves; omo àlè – bastards. But they are wrong. It is no longer business as usual – very profuse thanks to the Yoruba young men and women who have said enough is enough. I told a friend that Tinubu's presidency will achieve one cardinal thing for his Àwa l'ókàn race. It will lull them into Shakespeare's "sleep of death." It will happen unless they learn and genuinely shake off the arrogance of their invincibility. Remember, they over-ate; they over-slept; and they lost the streets, their prime possession. Mustafa Kemal Ataturk, the founding father of the Republic of Turkey, said "sleeping nations either die or wake up as slaves."
*Dr. Olagunju writes for The Nigerian Tribune.