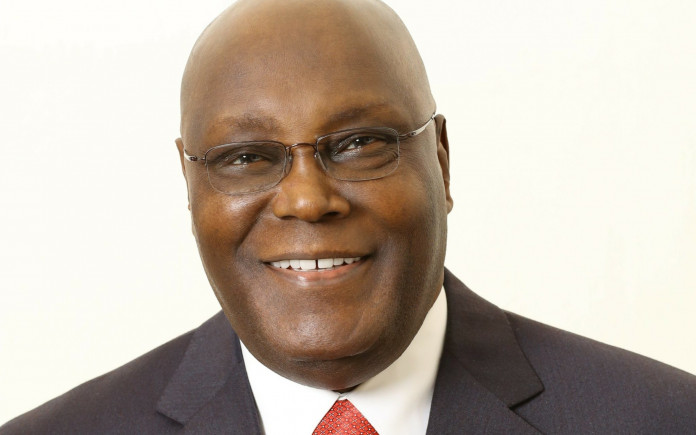 The Presidential candidate of the Peoples Democratic Party, PDP, has called on the Federal Government to rethink its policy of releasing 'repentant' terrorists.
According to him, it was wishful thinking for the government to believe it can de-radicalise such terrorists within a short time.
Abubakar noted that it was not a coincidence that terrorist activities increase following the release of such detainees.
Lamenting the rise in terrorists' activities in the Middle Belt and the North East, he called for increased funding for the military to equip and boost their morale.
In a statement issued in Abuja on Thursday by Abubakar, he declared that "It is unacceptable that terrorists and criminals are frequently better equipped than members of our armed forces," insisting it was "the duty of the political elite to put aside any political differences and take a United stand to put an end to this."
The Presidential candidate stated that the increasing death of servicemen at the hand of terrorists and criminals, especially in the Northeast and Middle Belt, was "a clear sign that our troops need to be better funded and better equipped. It is true that funds are scarce, but this is an emergency and if we do not take care of an emergency, it becomes a crisis which can lead to a total breakdown of law and order – anarchy in essence."
READ ALSO: Report on new CVR date untrue
The statement read further: "I have been traveling all over Nigeria and I meet with both Muslim and Christian clerics who tell me that in the North-East and Middle Belt, they now officiate over more funerals than they do marriages and child dedications. This is heartbreaking and we must do something immediately to change the situation.
"Apart from funding, I advise the Federal Government to review its policy of releasing so-called 'repentant' terrorists. To think that the government can de-radicalise these individuals in so short a time is wishful thinking. Many people, myself included, think that the upsurge in terror activities coming after the release of such detainees, is not coincidental.
"Finally, I urge the National Assembly to suo moto, take action to appropriate funds for our military on a fast-track basis. These are desperate times for Nigeria and desperate times call for dedication to duty of all concerned.
"I am tired of issuing condolences for unnecessary deaths. I prefer to make a difference and prevent unnecessary deaths amongst the gallant men and women of our armed forces and the civilian population they took an oath to protect."