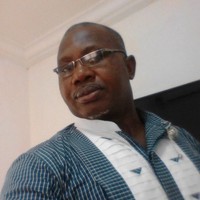 Peter Obi loves Eagles and monitors ex- internationals like the weather man predicts climatic changes. He is one man who is always there for those who laboured for state and country.
As governor of Anambra State between 2006 and 2014, Obi appointed former Green Eagles Players as Special Assistant, Sports.
He began with Nnamdi Nwokocha and when the erstwhile bulky striker passed on, the governor chose Arthur Ebunam. As Obi left office, he pleaded with his successor, Willie Obiano to continue with that policy. Today, Emma Okala is Senior Special Assistant, Sports.
The demise of Okey Isima in 2013 afforded sports fans the opportunity to read Obi's mind.
Isima won the African Nations Cup with the Green Eagles in 1980. He had won the African Winners Cup in 1977 and was a Moscow '80 Olympian.
Okey's younger brother, Ndubuisi Isima who played for the Flying Eagles with Stephen Keshi narrated to me the intrigues that sorrounded the defender's funeral.
He said: "Obi tried to make contact with our family when he heard of Okey's demise. He was unaware of the funeral arrangements until a week or two to the burial."
The younger Isima briefed the National Sports Commission (NSC) headed by ex- international Patrick Ekeji and the Nigeria Football Federation.
"I was shuttling to and fro, Lagos – Abuja, meeting Ekeji because the NFF gave me a cold shoulder. There was nothing concrete from both ends. I travelled back to my Durban, South Africa base, determined to conduct my brother's funeral on my own account, "Ndubuisi explained.
Ebunam, who left Enugu Rangers for Standard of Jos with Okey Isima in 1979, informed the then governor Obi.
"I intimated the governor. He asked me to tell other Ex-Rangers that he would attend the funeral with us. His Commissioner for Information, Joe Martins Uzodike was an integral part of the arrangement. Obi brought all kinds of drinks to the funeral," Ebunam told me.
The younger Isima exposed how politicians plotted to use the funeral against the governor.
"To my surprise, I was contacted by associates of a gubernatorial aspirant in Anambra State inquiring about Okey's funeral. They arranged a meeting and promised to support me, on one condition, that the then governor Obi will not be welcome at the funeral.
"I suspected something fishy and promised to get back to them. When the news reached Obi, he invited me to a brief meeting," Ndubuisi said.
At the meeting, Obi pointed out that Okey Isima was a worthy son of Anambra State and Nigeria and deserved a beffitting farewell.
"Obi promised a State Burial for my brother. I accepted his offer because it was about honouring accomplishments and not paying bribe for the wrong reasons. So I gave him my word.
"He arrived at the funeral in my home, Abba, Nsugbe with the full complement of his cabinet and top civil servants. He was also generous to our family, in kind and cash. Most importantly, he condoled with us for over four hours and did not leave until after the burial."
Obi used the opportunity to lambast sports administrators for using and dumping athletes.
"Yes, he also used the occasion to condemn the disgraceful attitude of the NSC and NFF towards retired athletes. Obi emphasised poor treatment of civil servants and athletes as the reason for bribery and corruption.
"He was not the Master of Ceremony but he took over the microphone and for over 30 minutes bore his heart out about the plight of of athletes who were abandoned after serving the nation," Isima added.
As governor in 2010, Obi was away when Emeka Onyedika was buried in 2010. He sent his Commissioner for Sports, Mrs Chinwe Anowai to stay with the family in Abatete.
Onyedika is best remembered for the goal he scored for the Green Eagles against Ghana Black Stars in Accra, at the Second Ghana/Nigeria Sports Festival in 1975. Nigeria beat the hosts 2-1.
Emeka's younger brother, Ifeanyi Onyedika won the African Nations Cup in 1980 with Isima.
Outside government, Obi has continued to identify with former Eagles stars.
Dominic Ezeani buried his mother in Agulu about a year ago. Obi was there just like he stayed with Nwabueze Nwankwo's family when the former right half back was laid to rest in Enugwu Ukwu.
Ezeani won gold with the Green Eagles at the Second All Africa Games, Lagos '73. Known as 'Hugo Harris', he captained Rangers to their first Challenge Cup triumph in 1974 and they also became the first ever Nigerian double champions same year.
Nwankwo, known as Bulldozer or Long Throw, played in the Eagles defensive midfield before the rise of Christian Madu and Muda Lawal.
Ebunam talked about Obi's offer to former Eagles.
"Obi appointed Nnamdi Nwokocha and myself, Special Assistants. Obiano continued from there and made Okala Senior Special Assistant."
Nnamdi Nwokocha was a member of the Eagles team to the President's Cup, South Korea in 1983. He joined from the United States. Also known as Camel, he led Christ the Kings College Onitsha to win the International Secondary Schools Federation Cup, Dublin '77.
READ ALSO: Police Arrests Suspected Cultists Over Death Of Missing Musician in Benue
His elder brother, Christian Nwokocha played for the Green Eagles and was the first Nigerian professional footballer in Portugal. A younger brother, Sunday was a pioneer Flying Eagle with Sylvanus Okpala, Henry Nwosu, Sam Igwenagu, Franklin Howard, Prince Afejukwu and Keshi.
Ebunam debuted for the Eagles in 1977 against Azingo National of Gabon in Libreville. He scored the lone goal of the game. Ebunam was in the CKC team of 1977, won African Winners Cup, same year, with the Flying Antelopes.
Okala won All Africa Games gold in 1973, African Nations Cup in 1980, African Winners Cup in 1977 and was voted African Footballer of the year, 1978. His younger brother, Patrick, was a silver winner at the 1984 African Nations Cup in Cote D'Ivoire.
Obi also made Rangers Veterans happy, irrespective of tribe and tongue.
Ebunam takes it up : "He started paying 73 of them stipend and before he left office as governor, he asked his successor, Obiano, to continue paying."
Ndubuisi Isima added : "Obi used my brother's funeral to honour ex- Rangers stars. He invited all Rangers players to his residence for after party and blessed them equally in cash and kind. He spent over fours hours in my home."