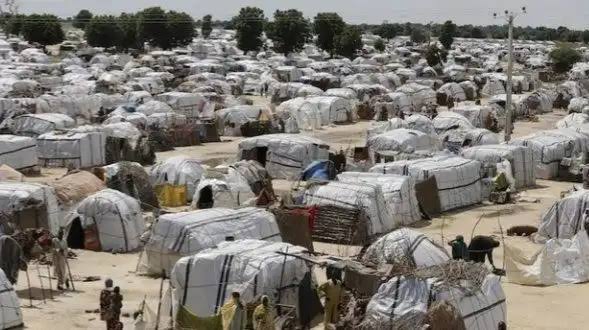 Benue state government said, between January to July 2022, it has recorded over 80 new births at the various Internally Displaced Persons, IDP, camps in the state.
The Executive Secretary, Benue State Emergency Management Agency, SEMA, Mr. Emmanuel Shior, disclosed this in Makurdi on Friday during the monthly distribution of relief materials to IDPs across the state.
Shior who was reacting to reports of uncontrolled births by displaced persons in camps said the agency has no right to regulate their sexual desires or births.
The SEMA boss said the agency is working with other line ministries and parastatals; Ministry of Health, Women Affairs to cater for the welbelng of the IDPs.
"Sex is a human need that can not be taken away. Even when there is no food, they have the desire to have sex. Most of the displaced persons have their families, they have their wives there so we cannot take that need away from them.
READ ALSO: NAPTIP Rescues 12 Year Old Married Out As 3rd Wife In Benue
"The aspect we are trying to control is the aspect of unmarried young people in the camp sleeping with each other. Other forms of sex that are unlawful are forbidden in the camp but between a husband and wife, it is normal and we can't stop it. That accounts for the number of births you see on camps."
He also noted that SEMA is working with National Population Commission NPC, to see that the IDPs are captured in the ongoing trial census in the state.
He called on the federal government and the international agencies to assist the state to relocate the IDPs back home saying, "Benue IDPs are yearning to go back to their communities but insecurity could not allow them. It is the wish of Benue State Government to return them home. Benue communities must be made secured so they can go home."
He said 3000 bags of 25kg rice, 1000 bags of guinea corn, 1000 bags of maize, 1000 cartons of noodles and 1000 bags of garri were being distributed to IDPs in the month of July to camps in Makurdi, Guma, Gwer West, Kwande, Logo, and other affected local government areas including Okpokwu.