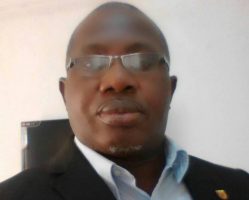 We all knew him as Israel Akporero, the striker who quit Flying Eagles camp for studies as preparations for the USSR '85 FIFA Under 20 Championships hit cruise level. For a player who won Dana Cup in Denmark with YSFON in 1984, fans were shocked.
Akporero's Dana Cup team mates, Waidi Akanni, Ndubuisi Okosieme, Niyi Adeleye and Titus Mba were part of the Flying Eagles that won bronze in the Soviet Union. Two other Dana champions, Fatai Atere and Sanni Adamu lifted the maiden FIFA Under 17 Championship with the Golden Eaglets in 1985.
As a junior, Akporero was one of the best in Nigeria. His team, Iyobosa Babes of Benin won the Ramat Cup in 1983, beating Benue State 2-0. He got a brace. That same year Akporero moved to Agidigbi Babes who narrowly lost the International Youth Soccer Tournament in Norway.
Studies meant so much to the young man. Right from secondary school at Immaculate Conception College ( ICC) Benin to higher school at Federal School of Arts and Science Aba and later Ogoja, there was no toying with studies. At the University of Benin, he combined both.
Akporero's first club was Highlanders of Benin. And he still relishes his first game at the Samuel Ogbemudia Stadium. It was called Ogbe Stadium. It ended 6-2 against Healers. The top striker got a hattrick in that Bendel State Division Two game.
When the Youth Sports Federation of Nigeria (YSFON) team won the  Gothia Cup in Sweden in 1980, junior players in Benin were excited. One member of the squad, Loveday Omoruyi, was well known in the town. Some other members of the team based in Lagos were Paul Okoku, Tajudeen Disu, the Olukanmi brothers, Segun and Femi and Bremner Alladah.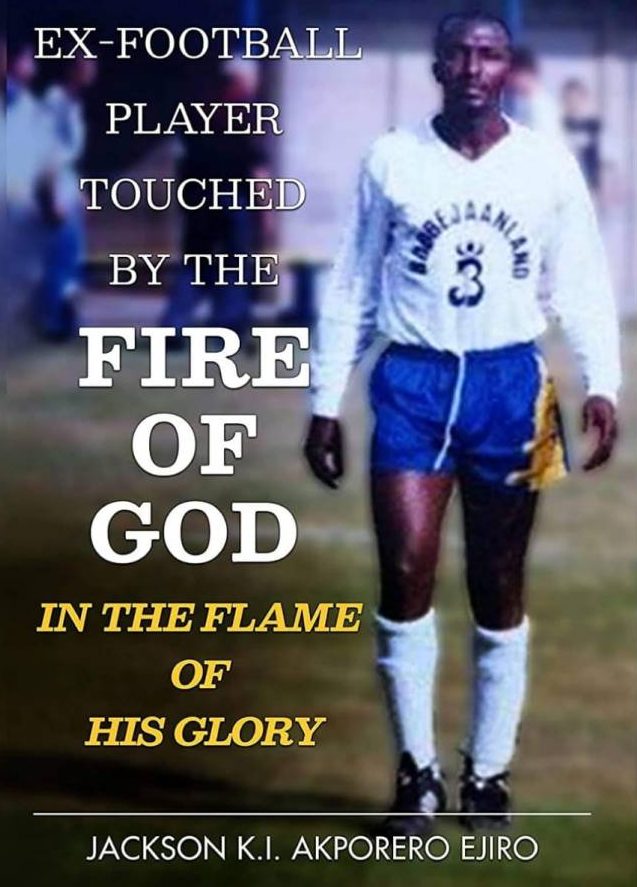 Omoruyi moved to  Stationary Stores, Lagos and narrowly missed the African Winners Cup trophy in 1981. The Flaming Flamingoes who put up a good fight in the Douala first leg of the finals and got a barren draw against Union Douala, were destroyed by Skipper Eugene Ekouele who scored twice for the visiting Cameroonians in Lagos. It ended 2-1.
Akporero joined Rubber Board, Benin. Osaro Obobaifo and Okosieme were there too. Trouble loomed as he hit the YSFON camp with Obobaifo and Samuel Omorogieva. There was no authorisation obtained for that trip. Club management sacked him.
That was how the journey to Bendel Insurance began. He was there with his Iyobosa team mate, Austin Eguavoen. That Insurance team also paraded  Friday Elaho, Rowland Warri, Ismaila Kukula, Frank Obazee and Osaro Liberty.
From Insurance, Akporero veered North to play for Nasco Jets of Jos. He also returned to the South to join NEPA, Ughelli. All through his career at home, he made friends. Ikponwosa ' Pele' Omoregie, Danjuma Isandu, Edema Fuludu, Folurunsho Osakwe, Godwin Dickson Okonofua, Owen Igbinosun and Max Osayemen, were there for him.
While the glamour lasted, Akporero did not attend church. "I never attended church as a footballer", the man admits. He also did not serve mammon even when some players were frequenting herbalists' homes and shady places of worship.
A child of destiny, in his quiet moments he remembered God. And now that he has become a full time preacher of the gospel and author of the book 'Fire of God'. It is the story of an ex- football player touched by the fire of God, in the flame of his glory. Akporero tells his story.
" When I was in primary school, we went for a Children's Day celebration at the Ogbe Stadium, Benin City. When we were coming back, my friends decided to go swimming at Ikpoba River. I had never gone to the river to swim before and at that time, I didn't know how to swim.
READ ALSO: CoE Gidan Waya To Commission N750m TETFund Projects Soon
" I jumped into the river like the others and into a bad spot. I started drinking water and sinking. A good Samaritan jumped in and saved me from drowning."
That was enough to convince the little boy that God kept him for a reason. It did not sink in just like he did not sink under the belly of Ikpoba River. Another sign was to come.
Said Akporero : " In 1975, my younger sister, Joy, was carried away as she watched other children playing downstairs. In the excitement, she fell from the top floor and was confirmed dead."
Israel was indeed the fourth child. The three before him did not survive. Two more after him also died. His mother who had buried five children said as long as God lived she would not bury a sixth offspring. Faith made her see life in a dead daughter.
Hospital authorities did not understand her trance. She called on Bishop Benson Idahosa who came to pray, hoping against hope. The preacher man arrived just as the body was being wheeled to the morgue.
The Lord, according to Akporero spoke to Idahosa. He obeyed and prayed. Then the girl moved her legs. Prayers continued. Dead bones rose again. Joy brought joy to everyone as she rose from the dead. It was not easy after that but today Joy is fit and living a healthy life.
Akporero left Nigeria for Belgium to continue with football. Injury did not allow him to hit the sky. It was like divine schooling. He was also a good Pole Vaulter who represented Bendel State at the National Sports Festival. The man was destined to fly.
And that is what Israel has been doing. He is a high flying evangelist who moves around the world from his base in Turnhout, Belgium. All the places soccer could not take him to because of injury, this man has touched preaching and praying.
Look for him away from home, you may likely find him in Amsterdam or Berlin. He moves from Antwerp to Birmingham. You will see him in Bergamo today, tomorrow Akporero is in Copenhagen. He is not done. Rotterdam, London, Marseille, London, Brussels, Bern, Norwich.
From seeing Bishop Idahosa as a child, Akporero  climbed up and is known in international circles. He spent money to attend Morris Cerullo crusades away from home. The former players is known to Benny Hinn and in contact with Rodney Howard Brown.
Akporero has gone far. After preaching in higher leagues, who would think he would dare Budha loving India, land of Sikhs and moslems. Anything to please God, is a task that must be done. That is  the way Akporero moves.
In 2011, Pastor Vinod Kumar invited him to India. Flying in through Qatar, Akporero found himself jumping Okada and Keke Marwa and hiking rides at the back of trucks on dusty roads. He has touched so many hearts and healed so many souls.
Many of us know Mumbai and Taj Mahal. Akporero did not go for glamour. He chose places like Gurdas Nangal in Dhariwal, Mukerian,  Gaju Gazi in Batala, Dhinsda, Amritsar and Gurdaspur.