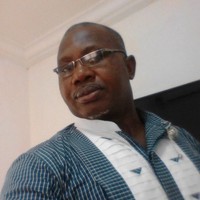 There is treasure in Ilorin, untapped by international football. Governor AbdulRahman Abdulrazaq does not only think about Kwara, his brain is full of ideas that move with supersonic speed.
Long before AbdulRazaq moved to Government House, he followed soccer round the globe. So passionate is this man that he drove to Ouagadougou to watch the 1998 African Nations Cup. And the Super Eagles were not there.
In 2002, this soccer loving tourist hit the road again, driving from Lagos to Mopti to support the Eagles. While many compatriots flew to Mali, AbdulRazaq sped across boarders, from Seme to Aflao and beyond until he entered Mali.
I have been to Ouagadougou and I know how a road journey feels. In 1998, I watched Nigeria against Burkina Faso. My trip was by air. I flew Air Afrique to Abidjan before connecting another flight to the Burkinabe capital.
Members of the Supporters club wanted fun. They chartered two Chisco luxury buses, from Lagos. They made the trip in 48 hours. From my Yibi Hotel base along Avenue Kwame Nkrumah, I visited them. Many looked weary. And they were just passengers, not drivers.
Abdulrazaq is never tired of driving all over West Africa. I am so sure that if not for politics, the governor would have registered for the Paris- Dakar Rally.
I was in touch, recently, with the international driver who is most qualified to be described as Eagles' Number One supporter. His stories kept me wondering why we do not celebrate such heroes.
Abdulrazaq said: "I drove from Lagos, through Benin Republic and Togo, to watch the African Nations Cup in Burkina Faso. I passed through Bobo Dioulasso. That was in 1998. Nigeria did not participate because we were suspended due to our boycott of the previous edition on Gen. Sani Abacha's order."
We were discussing Issoufou Dayo, the Ogbomosho libero who plays for African Super Cup champions RS Berkane of Morocco and the Burkinabe national team, Etalons. He is Yoruba but was born in Bobo Dioulasso.
By 2002, the Eagles had been reabsorbed. Off to Mali they went for the African Nations Cup. Our man, King of the Road, took off again. And he reeled out facts.
"I also drove to the 2002 edition in Mali. I enjoyed my stay in Mopti. Late Skippo, Stephen Keshi was one of the coaches and that was the last time Sunday Oliseh played for Nigeria," Mr. Governor told me.
Mopti is like our Lokoja, confluence town. There, River Niger kisses River Bani. Bani sounds like River Benue and also reminds me of the Ibani ( Bonny) of Rivers State.
Nigeria won bronze after Cameroon and Senegal had taken gold and silver respectively. Julius Aghahowa was joint top scorer, with three goals, alongside the Indomitable Lions duo of Patrick Mboma and Salmon Olembe.
The Eagles topped Group A, that included Mali, Algeria and Liberia, with seven points from three matches without losing any game. However, when they lost to Senegal in the semi finals during overtime, Nigerians blamed Coach Shuaibu Amodu.
READ ALSO: CBN Denies Scarcity Of New Naira Notes
Three Nigerians, Taribo West, Ifeanyi Udeze and Aghahowa, made the CAF Team of the Tournament. No other country had as many. Winners Cameroon offered two, Rigobert Song and Mboma. Runners-up, Senegal supplied Tony Silva and El Hadj Diouf.
What my countrymen did not realise was that the Teranga Lions were world class. They flashed it two years earlier when they forced the Eagles to a barren draw( regulation time) in Lagos at the 2000 Ghana/Nigeria Nations Cup.
Senegal showed stuff at the Korea/ Japan 2002 World Cup when they shocked defending champions, France in their opening game and advanced to the quarter finals. Nigeria, with a new coach, failed to move beyond the group stage.
Beyond Africa, AbdulRazaq was at the USA '94 World Cup. He followed the France '98 World Cup live as a fan, watching many of the games.
"I was at the Foxboro Stadium in Boston to watch Nigeria beat Greece 2-0," the Kwara State governor said. That was where fifty thousand fans watched Daniel Amokachi score a late goal to help Nigeria top their group after Finidi George's opener.
Saturday Vanguard Editor, Onochie Anibeze has seen the governor around the globe and recalled their first encounter in 1998.
"Governor AbdulRazaq's passion for football is amazing. I saw someone wearing Nigerian tracksuits at Stade du 4 Aout, Ouagadougou. He was in the VIP box, close to the Media Stand. I walked up to him and asked if he was Nigerian. Yes, was the reply.
"I did not even know he was a big man. All I saw was a patriot who came to watch soccer. He was so humble that he visited me in my hotel. The man drove around town, from his hotel to the stadium, just to watch football," Anibeze disclosed.
The sports journalist felt on top of the world, when a Coca Cola hired jet flew him as sole passenger, from Ouagadougou to Bobo Dioulasso, to watch one of the matches. I taunted him as President Onochie Anibeze, of Hotel Ouaga Deux Mille.
When Anibeze saw a Nigerian driving around Ouagadougou for the sake of football, he must have crowned AbdulRazaq the real president of soccer.
Do not wave off the governor as simply a fan. Far from it. He played good football. Young AbdulRahman Abdulrazaq was in the Kwara Junior team that confronted Bright Omokaro's Mid- Western State at the Lagos '73 First National Sports Festival. Donald Igwebuike represented East Central State.
The governor's mother, Hadjia Raliah was actively involved in soccer in Cote D'Ivoire. She is the first Northern Nigerian woman to drive a car and the first from that part of the country to serve as Local Government Councillor.
The governor's father, Alhaji AbdulGaniyu Folorunsho AbdulRazaq, was the first Northerner to qualify as a lawyer. He was a minister in the First Republic, Ambassador to Cote D'Ivoire and commissioner in Kwara State.
Many did not expect a boy whose parents were well loaded to play football but AbdulRazaq did. He mingled so easily with everyone and many needed to be reminded that this player did not emerge from the backstreets of Ajegunle.
Kwara United must count themselves lucky to have this man as their governor. Abdulrazaq followed their journey in the Confederation Cup and thought they lost, partly because the team went to Berkane to defend the 3-1 first leg result.
The governor is working on the Ilorin Stadium which was initiated by Governor David Bamigboye and completed by Governor Agbazika Innih.
"We are doing some upgrade", AbdulRazaq said. "We have expanded the Squash courts, from the two Innih built to 10. That's eight more added. We have ultra modern Table Tennis facilities with Kasali Lasisi playing a role. There is Volleyball in Offa."
Business and sports go together. Having come from the private sector as Chief Executive Officer of First Fuels Limited, AbdulRazaq is thinking smart.
"Sports is business. We have to look at how best to attract sponsors. It is not just enough to brand jerseys. The sponsor will also think of what gain can come from there.
"Football is money, that is why the English Premiership is a huge attraction. I was watching a match involving FC Abuja. In the middle of the game, the crowd left to watch the Premier League on TV."
This AbdulRazaq will go a long way in politics, with the love he has shown to sports. I think of former Italian Prime Minister Silvio Berlusconi. I remember Pakistan's Imra Khan, George Weah of Liberia, Bakili Muluzi of Malawi and the Ghanaian duo John Kuffour and John Atta Mills.
The Kwara governor is a complete Nigerian. He was born in Zaria, Northern Nigeria, to Yoruba parents. His mother was born in Aba, Eastern Nigeria. AbdulRazaq's father, schooled in Onitsha. Both parents spoke Igbo.