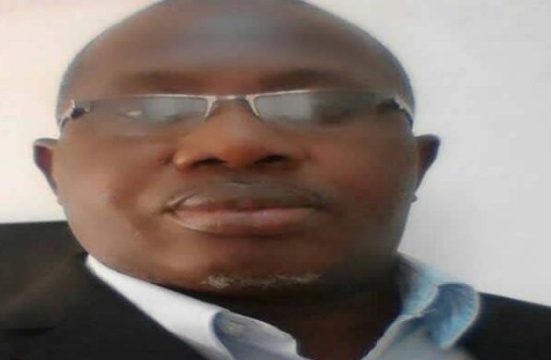 For those who associate 13 with stigma, Bitrus Bewarang thinks otherwise. That number keeps his cheer mood glowing for what seemed impossible was achieved by Plateau United in 1999 after 48 years of frustration.
Bewarang was coach of Plateau United when they won the Nigerian FA Cup. It was the first time a team from Jos would win the trophy since a first grand finale attempt in 1951 against Lagos Railways. The losers went down 2-1.
Teams from the Plateau came in different forms. Jos Eleven, Highlanders, Plateau, Mighty Jets or Plateau United. They qualified for the grand finale 13 times before sweet victory finally came in 1999 through Plateau United with Bewarang as gaffer.
Bewarang will not stop celebrating that feat which was achieved at the National Stadium, Surulere, Lagos. And he sees the hand of God in that achievement with the number 13 playing a cleansing role. That makes 13 sacred in the cockpit of the man's heart.
"Winning the 1999 Challenge Cup with Plateau United remains one of my most memorable moments. That grand finale was the 13th for a club from Jos and it turned out to be the first time a team from the Plateau would win. That victory had a divine touch," Bewarang told me.
" It was the 13th final. The player that scored the goal, the lone and winning goal, Donatus Iloka, wore jersey number 13 and the goal came in the 13th minute of the game," the coach said.
Plateau defeated Iwuanuanwu National ( now Heartland) of Owerri in that historic final. The losers were Challenge Cup champions for the first time in 1988. They defeated Flash Flamingos of Benin at the Adamasingba Stadium, Ibadan.
Ibadan and Benin are part of the sad story of Jos fans. In 1972, the Challenge Cup final was taken out Lagos for the first time. Mighty Jets of Jos and Vipers of Benin settled for a 2-2 draw in the first duel at the Onikan Stadium, Lagos.
Jets were on their way out until Sam Garba Okoye scored two quick goals to draw his team level. Some fans saw a hand in one of the goals. Referee Sunny Badru was punished for doing a bad job. The replay was decided at the Liberty Stadium, Ibadan.
It was indeed another tight clash. Vipers had a solid squad that included Victor Oduah, Keeper Eyo Essien, Tony Ottah, Oko Otuedo and Sam Ikedi. Fifteen minutes to time, Sebastine Brodericks- Imasuen was introduced. He fired the winning shot to end it 3-2.
I was at the Adamasingba Stadium in the 1988 final between Iwuanyanwu and Flash. At half time, I was amused when the only pep talk coach Willy Bazuaye gave to his boys was : ' A Benin team does not lose in Ibadan. We did it in 1972, we can do it again.' His team that included Okey Uche and Ben Iroha lost 3-0. After that game, the duo moved to Owerri.
Bewarang and Plateau United made sure Iwuanyanwu failed in 1999 exactly ten years after the Naze Millionaires were dethroned by BCC Lions at the Tafawa Balewa Stadium, Bauchi. Aham Nwankwo's lone goal gave victory to the Cement Boys, the first time a team from the North would win the trophy since 1953 when Kano defeated Lagos Dynamos 2-1.
Jos was agog. Old stories had brought joy. Grand finale disaster struck in 1951, 1962,1963, 1964,1965, 1966, 1967,1970, 1972, 1974, 1993 and 1998 respectively. Imagine a team losing six times consecutively in the final.
There were stories behind those unsuccessful attempts. In 1966, Ibadan Lions gained a walkover because the Igbo members of Plateau had left as a result of the Civil War. In other words, Jos had no full team. Sam Garba Okoye, Tony Igwe, Mathew Atuegbu, Peter Anieke, Austin Ofuokwu and Sam Opone moved down South.
In 1974, Mathew Atuegbu had three other brothers with him in the Jets squad. They faced Enugu Rangers in the grand finale. Nicholas, Andrew and Aloy Atuegbu were in Biafra during the war and of the quartet, only Aloy did not go to the war front. While Mathew and Nicholas joined the Army, Andy flew with the Air Force.
Before the encounter with Rangers, Gen. Yakubu Gowon visited Richard and Christiana Atuegbu, promising to buy cars for their children if Jets downed the Flying Antelopes. It did not work. Keneth Ilodigwe and Ogidi Ibeabuchi scored as the Coal City Boys ran away with a 2-0 victory.
Bewarang did what no coach could do. Winning the Challenge Cup in 1999 makes him an eternal icon on the Plateau. That was not the first time something good followed him. At the Oluyole '79 National Sports Festival, he took the Plateau Intermediate soccer team to gold. That was in the same Ibadan where Jets lost to Vipers in 1972.
" I had young enterprising players like Bob Nathan, Ali Jeje, Sunday Daniel, Bala Ali, Bala Mohammed, Ali Salihu and Idowu among many others", he said.
READ ALSO: African Union Mourns fallen Chadian President, Deby
Bewarang was one of the foundation members of Nigeria Standard Football Club, Jos, the Pen Power Boys. He named others as Onyebuchi Abia, Bernard Ogbe, Tunde Adedara, Ishola Popo, Okey Isima, Arthur Egbunam, Kolade Abejide, Charles Nikaf and the Ghanaian trio of James Neto, Mohammed Acheampong and Charles Akente-Nti.
One major regret : "Unfortunately, I didn't have the opportunity to play one match for Nigeria. I was in the national camp for more than seven months. Father Tiko was grooming me to take over from Aloysius Atuegbu but injury I sustained in a local derby, Nigeria Standard versus Mighty Jets brought an end to my active playing career, on December 17, 1977."
Bewarang continued : " I was a coach for 45 years and was sacked twice. In Gboko with BCC Lions and Keffi with Nasarawa, both as a result of poor funding at the time. I coached the following clubs, Plateau United, BCC, Wikki Tourists, Kano Pillars, NPA Lagos, Dream Team( he got a Sydney 2000 Olympics ticket) and the Flying Eagles."
Bewarang started as a goalie until a blunt forward line forced him to play as a right winger. He was at Boys Secondary School, Gindiri, 1966-1970, Higher Elementary Teachers College, Jos, 1973-1984, National Institute for Sports, Lagos and the Germany Institute of Sports, Leipzig, 1978.
He played for Pankshin Eleven, Plateau Dynamos and Nigerian Standard. As coach, Bewarang was honoured by Gen. Geoffrey Ogbole Ejiga, for transforming Army team Octopus. This same man took Jos International Breweries (JIB) Rocks, from Division Three to Division One. In their first international competition, they were knocked out by Ghana's Okwawu United after a promising start.
Not playing for the Super Eagles did not stop
him from making the national team as an Assistant coach. Bewarang was part of the technical crew of the hold winning Tunisia '94 African Nations Cup squad. At the USA' 94 World Cup, he served in the Technical Committee.
The soccer talent is in the family too. " My son Gideon, played for Plateau United for four successful seasons. He is a Chemical Engineering graduate of Covenant University, Otta. Gideon works with the Federal Fire Service as an officer", Bewarang summed up.