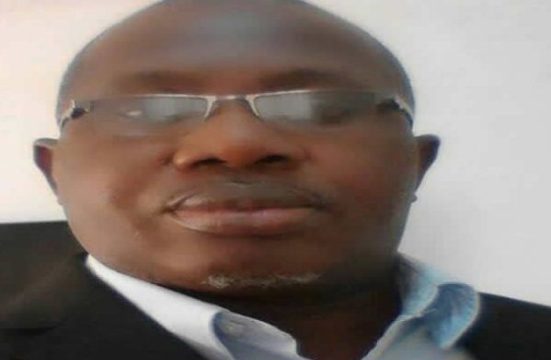 Professor of Political Science, Albert Okwudiba Nnoli, remains a hero at Stanford University, Chicago, United States where he played good soccer from 1962 to 1965, bagged qualifications, taught and moved on to the University of Dar es Salaam where Yoweri Kaguta Museveni was one of his students.
Nnoli was at Stanford with another Nigerian, Lawrence Chukwudebe, his school mate at Government Secondary School, Owerri [OGSSIAN]. The former studied Electrical Engineering and was also the best in Track and field in 1962.
The Stanford soccer team was managed by coach Fred Priddle whose record of spending 21 years, 1954 to 1975 may yet be broken. Nnoli was his skipper for three years.
The Nigerian had played cricket at home for the Eastern Region and was also outstanding in Javelin Throw and Discus at the Wilson Parnaby Athletics competition. He also captained OGSSIAN to win the Phensic Cup in 1960.
The Nnoli presence is always felt in the United States. In 1965, he brought his two younger brothers. His nephew, Emeka, graduated from Stanford and played American football. A niece, Nnenna, is also a Stanford product.
There is another story that has to do with the author of 'Ethnic Politics in Nigeria'. New Zealander, Ryan Nelsen, studied Political Science, just like Nnoli and also captained the Stanford soccer squad. He led his country to the South Africa 2010 World Cup.
At the University of Dar es Salaam, Tanzania in 1970, Nnoli taught one Museveni Political Science and one his buddies was the revolutionary Guyanese Historian, Walter Rodney who wrote his famous 'How Europe underdeveloped Africa ' in the Tanzanian capital.
Museveni picked a degree, moved into the jungle later to begin the struggle that eventually led to the ouster of Field Marshal Idi Amin Dada.Another alumnus, John Garang, flown to Tanzania by Biafra in 1967, rose to become the first Vice President of Sudan.
While Nnoli captained Stanford University, two other Nigerians were also hot in the United States. Christian Ludger Ohiri was the star of the Harvard University soccer team. His shots took many goalkeepers to the hospital.
Ohiri who played for the Green Eagles and won the Challenge Cup in 1958 with Port Harcourt Red Devils was also a boxing champion and excelled in Decathlon. He held the university's Triple Jump record for 40 years. It was broken in 2005 by Samyr Laire.
At Howard University,Ernest Ikpe, student of Electrical Engineering was also doing great. After graduating he went on to coach the team in 1968. Howard was the University of Dr. Nnamdi Azikiwe, the First President of Nigeria. Zik played soccer for the school too in the 1930s and was into boxing and athletics as well.
That foundation laid by Zik in America was carried over to Britain by Albert Osakwe, one of the stars of the Zik Athletics Club [ZAC] Bombers, Lagos. Osakwe captained Oxford University against Cambridge in 1944.
There was Bisiriyu at Trinity College, Cambridge. and later University of Exeter. The man became Saburi Biobaku, the Historian and is best remembered as the Second Vice Chancellor of University of Lagos, after Prof. Eni Njoku.
Nnoli at 81, still relives memories of the Phensic Cup glory with OGSSIAN. The school was not a powerful force in soccer. Schools like Christ the King College [CKC], Onitsha, Zixton Grammar School, Ozubulu were reckoned with. There was also Notre Dam College, Abatete.
In 1960, Government Secondary School, Owerri did the unthinkable and won the Phensic Cup for secondary schools in the Eastern Region. Losers in the grand finale were Hope Waddell Training Institute , Calabar. It ended 3-1 in Port Harcourt.
OGSSIAN had earlier defeated Stella Marris College, Port Harcourt and CKC. Their toughest match was against Our Lady of Lourdes, Onitsha in the quarter finals. The victors trailed 2-0 at the end of the first half in Enugu.
Pep talks by Eastern Region coach, Dan Anyiam and Director of Sports, Jerry Enyeazu was like oxygen to the souls of the Owerri flag bearers. Nnoli was both captain and team manager and propelled his team mates to action as they 'remembered where they came from'. The game ended 5-2 in their favour.
That was the team of Mike Ibe, Benson Achareaeke, Henry Williams, Clement Umunna, keeper Arthur Hart, Lazarus Chijioke, Tikili Bomo, Eleazer Chimezie Akwiwu, Jonathan Anyanwu and Okoro Okoro.
My only regret is that as an old boy, I did not accord centre back, Akwiwu, the honour he deserved before he died in a traffic accident in Akabo, Imo State in 2005. He was a senior cousin and I remember him telling me that he played soccer. I never knew he was part of the Phensic Cup winning team.
Nnoli describes him as "a formidable centre half, the backbone of our defence." Akwiwu, a twin, qualified as Engineer in England and got married to a Dane who was adored by all in the village because she was very much at home with African dishes.
Beating Hope Waddell, the school of Azikiwe was symbolic. That was where the first soccer match in Nigeria took place in 1904. The school boys defeated crew of British ship, HMS Thistle 3-2. Principal, Rev. James Luke introduced soccer there in 1902.
Zik donated the Phensic Cup in 1956. He was Premier of the Eastern Region. The Western Region had Thermogene Cup, in the Northern Region, it was Davis Cup and Parker Cup. Lagos had Bergedorf and Zard Cups.
Prominent players who emerged from the Phensic Cup included Johnny 'Silver' Egbuonu, Mike Nwokedi, Luke Okpala, Ernest Ufele, Felix Abii, Patrick Ozua, Stanley Ihekwoaba, Patrick Odumodu, Lawrence Adimonye, Augustine Olisa, and Kenneth Ileka.
The year OGSSIAN lifted the Phensic Cup, Ahmadiya College,Agege, won the Bergedorf Cup by stopping CMS Grammar School, Bariga, Lagos. A year earlier, in 1959, the muslim school emerged champions of the Thermogene Cup. Godwin Alabi-Isama had won it with Ibadan Grammar School in 1958.
READ ALSO: Covenant University Announces Resumption Dates, Students To Undergo COVID-19 Test
Also in 1958,Chukwuma Igweonu captained St. Paul's [Kufena] College, Zaria to win the Davis Cup. One of his team mates, Onunkwo, was nicknamed 'Symbolic Zik'. Another, Emmanuel Spencer, chose 'Chamberlain' and ended up in Britain with Nigeria Airways.
One name that made waves in the Thermogene Cup was John Bamidele Odegbami who led Ebenezer Grammar School, Abeokuta to victory in 1964. He began his soccer career under coach Chris Okigbo at Fiditi Grammar School. Emmanuel Ifeajuna also taught there before joining the Army in 1960.
Under coach Okigbo, Fiditi defeated Ahmadiya College and, wait for it, hammered University of Ibadan 12-0. Principal of the school, Alex Ajayi, Ifeajuna and Okigbo graduated from the University College Ibadan. Dele Odegbami's younger siblings, Segun and Wole,played for the Nigerian national team, Green Eagles, much later.
After winning Phensic Cup in 1960, OGSSIAN disappeared from the soccer radar for 50 years. In 2010, the school won the NNPC/Shell Cup for Nigerian Secondary Schools. The boys retained it in 2011 to become the first to achieve that feat since the competition began in 1998.
In 2015, Government Secondary School, Owerri became national Under-15 champions , winning the Etisalat Cup. Tochukwu Nnadi was voted Most Valuable Player [MVP].