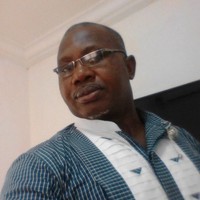 There is so much to names. Chukwu is the Igbo word for God, the eternal supreme being. Christian Chukwu's name is living up to expectations. The former Eagles' captain is bouncing at 70 years.
A few days after celebrating his birthday, the devil went to work. Some newspapers reported Chukwu dead. Social media celebrated the death like it was good news. The man found it totally embarrassing. To be alive to read one's obituary is a miracle.
Chairman Captain Christian Chukwuemeka Chukwu is a man of few words but he appears to be a miracle being, call him cat with nine lives. He has survived many battles off and on the field of play.
During the Civil War, Chukwu like his mates, was in Biafra and escaped death severally. Enemy aircraft hovered above bunkers and rooftops. Troops attacked from all sides. He survived it all and came out in 1971 to win the Manuwa/ Adebajo Cup with East Central State Academicals.
In 1975, the central defender captained Enugu Rangers to win the Challenge Cup. The Flying Antelopes also represented Nigeria in what today is called the CAF Champions League. Lagos was their home, except in the semi finals against Mehalla of Egypt.
In the first leg of the quarter finals against Young Africans of Tanzania, both teams ended it scoreless. The Lagos crowd descended on compatriots.Rangers were attacked with weapons and Ogidi Ibeabuchi was lucky to come out alife. Chukwu escaped unscathed.
Rangers were unbeaten before that game and some foul minds believed the barren draw was to thank Tanzania for supporting Biafra during the war. The East Africans under Julius Nyerere were the first to recognise the breakaway Republic.
Nyerere offered so much to Biafra. Before the crisis, there were Tanzanians studying in Nigeria's Eastern Region. One of them, Hilton Sinyangwe, was at Government Secondary School Afikpo. With him were other Africans like John Garang of Sudan, Samuel Chichindua, from Namibia and the Ethiopian, Iyassu Gutama.
Garang was flown out of Biafra in 1967 by Captain Andrew Nwankwo. The Sudanese later found his way to the University of Daar Es Salaam. That University later haboured Biafran lecturers like Okwudiba Nnoli and Theodore Okeahialam. Nnoli taught one Yoweri Museveni.
The Lagos crowd read meaning to the draw with Yanga. The thinking was that if Rangers could defeat Accra Great Olympics home and away in the first round, there was no reason not to beat the Tanzanians in Lagos.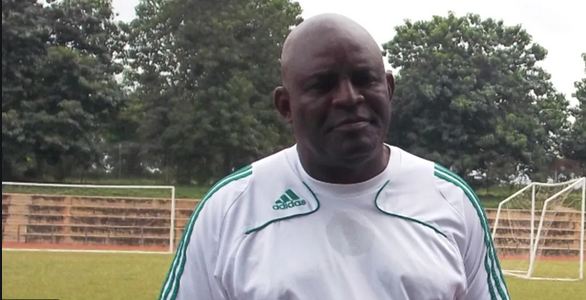 Chukwu survived hell in Dakar, Senegal on Sunday September 18, 1977. It was in an African Winners Cup quarter finals game between the Coal City team and AS Police. The first leg ended goalless in Lagos. The second leg at the Demba Diop Stadium turned out like another war.
Chimezie Ngadi put Rangers ahead. Sam Onyeaka made it two. Hell was let loose. The hosts managed to reduce the tally. Rangers won 2-1 and qualified for the semis on the way to cup victory.
READ ALSO: Tacha Slams BBNaija Fans Over Trolls
Chukwu was beaten black and blue, striped to the pants. Onyeaka was stabbed in two places, reserve goalie, John Uwanaka, got a broken head, Nnamdi Anyafo bruised lips and Okey Emordi received cuts.
Rangers left the stadium in a Black Maria after Nigerian Ambassador to Senegal, Emmanuel Oyeleye Obe, called Head of State, Gen. Olusegun Obasanjo. An Air Force plane arrived from Lagos and flew the team back home, all in seven hours.
The worst came, again on a Sunday September 18 but in 1994. Chukwu had joined the Technical crew of Iwuanyanwu National. The Naze millionaires faced Esperance of Tunisia in the quarter finals of the CAF Champions League.
The first leg in Tunis was a disaster. The Nigerians lost 3-0. On their way back to Lagos, their Oriental Airlines flight wanted to refuel at Tamanrasset- Aguemar Airport, Algeria. It is 1616 kilometers from take- off point, Carthage Airport , Tunis.
Things went wrong, the BAC One- Eleven aircraft crash landed. Five of the 37 passengers and crew died. Flight commander, Captain Amechi and co- pilot, Chinedu Ogbonna as well as Air hostess, Obiageli Eze died. Two players. Uche Ikeogu and Aimuonwansa Omale did not make it.
Chukwu came out unhurt just like journalists, Adebanji Ola and Olumide Akande. Coach Alphonsus Dike also made it with accompanying officials, Steve Olarinoye, Amanze Uchegbulam, Elder Iheanacho and  Bola Oyeyode.
Next attack came in Pointe Noire, Congo. Chukwu was assisting Clemens Westerhof to take Nigeria to a first World Cup. Super Eagles defeated the Red Devils 1-0 and all Nigerians in the town were targeted.
Ambassador George Aderuberu's official car was stoned.
Alhaja Adetona who was preparing meals for the team was not spared. When she ran to the leader of the Nigerian community, Alhaji Lawal, his shop was looted. Daily Times reporter, Sam John, was pelted with pebbles.
As the mayhem continued, I ran to Chukwu in the middle of the field. He said it was nothing compared to Senegal. We laughed it off. One bad situation, better than another. The team was flown back on an Okada Air flight, courtesy Vice President, Adm. Augustus Aikhomu.
Christian Chukwu has gone through medical challenges too. He was flown abroad by billionaire,Femi Otedola for adequate attention.
Chukwu reminds me of Dr. Nnamdi Azikiwe. On November 3, 1989, thirteen days to the Owelle's 85th birthday, he was reported dead.Zik was so embarrassed.
He reacted: "As a member of the journalism profession, I feel very sorry that somebody should defame another with impunity".
Zik of Africa lived till May 1996. Chukwu definitely has many more years to go. He is a believer in Christ as his first name suggests. This man ain't going nowhere yet.