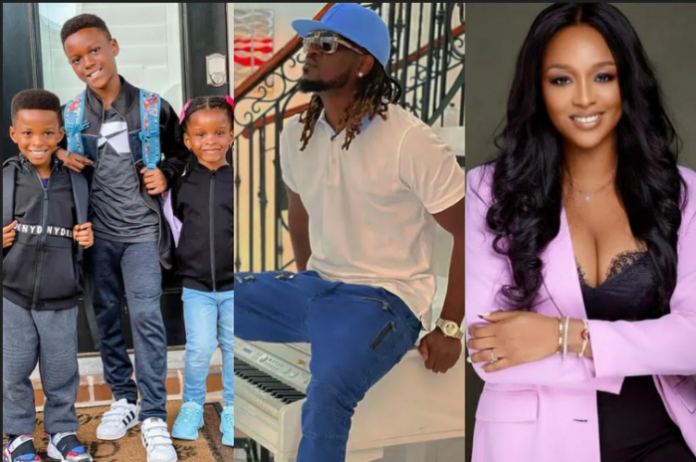 Anita Okoye, the wife of Nigerian music star, Paul Okoye, also known as Rudeboy has relocated to the United States with their kids.
She shared an Instagram photo on Monday, May 17, 2021 of their kids, Andre, Nathan and Nadia all dressed up and ready for school. She also revealed that she is also attending school.
She wrote, "Off to school!!
Who would have thought a day will come where my kids and I will all be off to school at the same time, Lol!!
We are all students o! Can't remember the last time the TV was turned on in our new home!
READ ALSO: Rapper Yung6ix Robbed Of Cash And Valuables In The United States
Here to take over, conquer and be outstanding!!🏾
#NewBeginnings#TheOkoyeKidsInAmerica#kidsfashion#allsmiles#andreokoye#nathanokoye#nadiaokoye#fyp#thefuture."
Rudeboy did not relocate with them but he can always go visit.
The music star and his twin brother, Peter Okoye, also known as Mr. P are yet to reconcile, after a feud that saw the two brothers disbanding their music group and working independently.