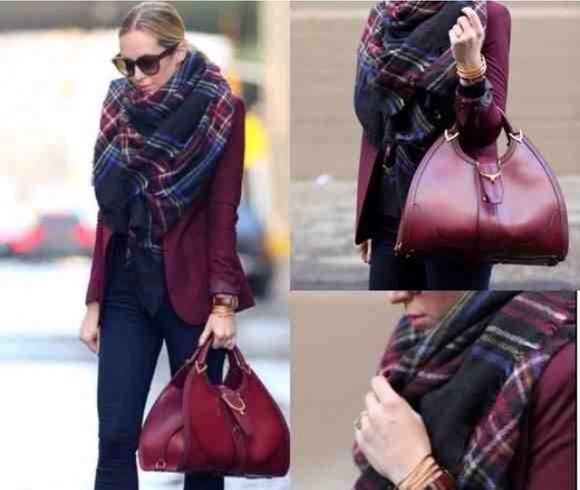 The month of June is usually associated with rain and chilly weather.
So, for a lot of people, the priority is to keep warm, not necessarily to be chic or fashionable, especially those who work and do business in air-conditioned environments.
Still, you can be stylishly warm even on those chilly days, with a little effort.
This is where the shawl comes in.
A shawl is a piece of fabric, mostly worn around the neck to serve different purposes. It could be worn for warmth, fashion or religious reasons. They come in a variety of materials such as wool, linen or cotton to suit every weather and taste.
Shawls have been used since ancient times. Originally, they were worn by men around their neck or tied to their belts. In ancient Rome, they were used to keep clean rather than keep warm.
READ ALSO: Fashion Trend: Ankara Wedding Gowns, The New Craze
Over time, however, shawls have become fashionable items in many cultures, amongst men and women. They have become fashion accessories world-wide.
So, on that chilly, dreary, rainy day, damn the weather and turn out your usually stylish and chic self with a beautifully and colourfully designed shawl.
Indeed, a shawl adds visual interest to your outfit, any day, any time. You cannot go wrong with a shawl. The blandest dress can become dazzling with a shawl draped over it.
Interestingly, men too can spruce up their appearance with a shawl. Whether dressed in formal or traditional attire, a shawl around the neck elevates your appearance.
So, what are you waiting for? Now is the time to invest in some beautiful shawls and add personality to your outfit and at the same time protect yourself from cold.