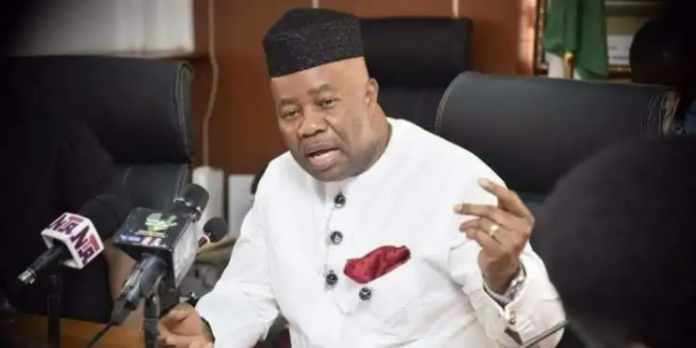 The Vice President, Nigerian Ethnic Nationalities Youth Leaders Council, Balarabe Rufai, has called on Sen. Abdulazeel Yari to sheath his sword and accept the position of APC on Sen Godswill Akpabio as Senate President.
Rufai who is also the immediate past National Co-ordinator of Coalition of Northern Groups (CNG) made the call in a statement on Saturday in Abuja.
He called on Yari to allow the position of his party the All Progressives Congress (APC) and that of his President-elect to come into play and not seek to contest for the position.
According to him, in view of the ongoing permutations and leadership tussle of the 10th National Assembly, particularly that of the Senate, a decision was taken on Saturday night at the instance of the President-elect.
"The decision is that Sen. GodsWill Akpabio should emerge as the Senate President while Sen. Barau Jibrin from Kano State should be his Deputy.
READ ALSO: 66 Nigerian Journalists, 3 Media Houses Attacked In 2022- IPC
"This was endorsed by the likes of Sen. Ali Ndume from Borno State, Sen. David Umahi of Ebonyi State, for equity, fairness, and to balance the positions for national cohesion.
"However, this appeared not to go down well with Sen. AbdulAzeel Yari from Zamfara, who on media reports, insists on contesting for the Senate Presidency."
Rufai said that would not be good for the nation at the moment when it needed unity and peace which the president elect intended to do for national healing and reconciliation.
"In this regards, I call on His Excellency, Sen. AbdulAzeel Yari, to sheath his sword and allow the position of his party and that of his President-elect to come into play," he said. (NAN)