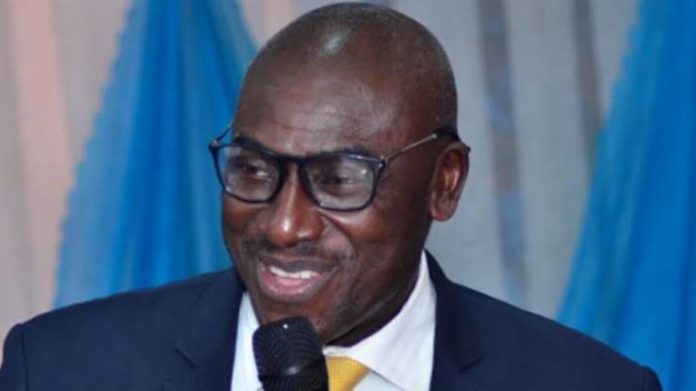 No fewer than 66 Nigerian journalists and three media houses have suffered from various forms of attack in 2022.
Mrs Melody Akinjiyan, the Programme Officer, International Press Centre (IPC), made this known on Friday while presenting report of attack on journalists in 2022 at the World Press Freedom Day (WPFD), Media Roundtable in Ibadan.
The WPFD Media Roundtable and Stakeholders' Forum on Journalists' Safety and Protecting Freedom of Expression in the age of Misinformation and Disinformation.
The News Agency of Nigeria (NAN) reports that the event was organised by IPC, in partnership with the Nigeria Union of Journalists (NUJ), Oyo State Council and sponsored by Open Society Foundation.
IPC Director, Mr. Lanre Arogundade, launched the centre for safety and protection of journalists (I-CSPJ).
Akinjiyan said that the 66 reported attacks on journalists recorded in the year 2022, was worrisome rise compared to the over 40 cases recorded in 2021.
She listed the types of attacks as: physical assault (24); abduction (7);
Gun attack (1); threats to life (2); threat to disclose source/intimidation (2);
invasion (1); media shutdown (1) and robbery (1).
Others were denial of access to information (1), harassment (2), unlawful arrest and detention (21), hacking of account (1) and threat to sanction/payment of fine (2).
"Of the 66 journalists, 56 are males and 10 females. Among them are 13 print journalists, 26 broadcast, 24 online media practitioners and three others.
"Twenty-six of the journalists are from the South-West, 16 from North-Central, 10 from South-South, six from North-East, four from North-West and 10 from South-East.
"The states where the incident happened are Zamfara, Jigawa, Kaduna, Kwara, Gombe, Taraba, Adamawa, Bauchi, Lagos, Ondo, Osun, Ogun, Oyo, Enugu, Bayelsa, Delta, Edo, Cross River and FCT Abuja," she said.
READ ALSO: In Alliance With Jibrin, Akpabio Gets Momentum, Over 65 Senators Sign, Support
The programme officer said that the various attacks, as reported, were allegedly carried out by security agencies, political thugs, armed robbers and militant groups like the Islamic State's of West Africa Province (ISWAP).
Akinjiyan, however, urged journalists to demonstrate greater sense of solidarity in dealing with attacks on media and abuses on rights of colleagues in the profession.
She explained that the figures compiled were the only reported of the several unreported cases, urging journalists to share information on attacks with IPC.
Akinjiyan also urged journalists to always bring issues on journalists' attack, safety, freedom and welfare to the front burner.
Arogundade, while introducing I-CSPJ, said that the goal was to contribute to the future of rights by advocating and promoting the safety of journalists.
He said that the establishment was also to create awareness on the imperative of protecting journalists, especially as they serve as frontline workers during crisis or emergency situations.
"The overarching framework for the establishment of I-CSPJ is the strategic objective of expanding the frontiers of press freedom in Nigeria and Africa, which journalists' safety is an integral part.
"The goal of I-CSPJ, therefore, is to contribute to that future of rights by advocating and promoting the safety of journalists.
"And creating awareness on the imperative of protecting journalists especially as they serve as frontline workers during crisis or emergency situations," he said.
The IPC chairman said that the theme of 2023 WPFD "Shaping a Future of Rights: Freedom of Expression as a Driver for all other Human Rights".
Arogundade said the theme indicated that the right to freedom of expression, in which press freedom was embedded, was the harbinger of other human rights.
The roundtable discussion also generated a number of recommendations among which was the sponsoring of regulatory bill for the practice of journalism.
Among other issues discussed were insurance scheme, better emoluments and welfare packages for journalists, amongst others.
The event featured presentations from Prof. Tokunbo Adaja; Dean, College of Humanities and Social Sciences, Joseph Ayo Babalola University (JABU) and Mr. Ademola Babalola, Oyo State NUJ Chairman.
Others were Mr. Bolaji Adebiyi; Vice-President (West), Nigerian Guild of Editors (NGE) and Bolanle Ismail; a Lecturer in the Department of Mass Communication at Crescent University, Abeokuta.(NAN)