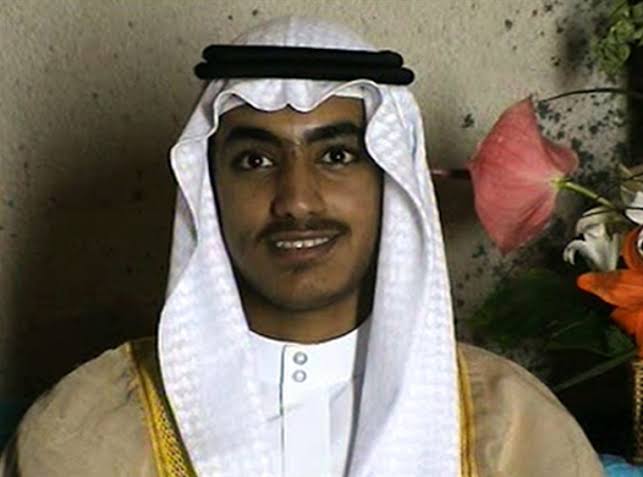 Hamza bin Laden, the son of former Al Qaeda leader and 9/11 mastermind Osama, has been killed in a counter-terrorism operation, Donald Trump confirmed.
US media reported in late July and early August, citing intelligence officials, that the younger Bin Laden had been killed sometime in the last two years in an operation that involved the United States.
Secretary of Defense Mark Esper confirmed the death last month, saying it was 'his understanding' that bin Laden was dead, but Trump and other senior officials had not publicly confirmed the news.
But in a statement released by the White House Saturday morning, Trump said the high-ranking Al Qaeda member, 'was killed in a United States counter-terrorism operation in the Afghanistan/Pakistan region.'
'The loss will not only deprive al -Qa'ida of important leadership skills and the symbolic connection to his father, but undermines important operational activities of the group,' the statement said.
'Hamza bin Laden was responsible for planning and dealing with various terrorist groups,' it added.
NBC had reported about bin Laden's death in July after obtaining information from U.S. intelligence sources.
He is thought to have died sometime before March but within the past two years, though information confirming his death only came to light at the end of July, according to two intelligence officials cited by the New York Times.
The U.S. government had a role in the operation that killed Hamza bin Laden, but it was not clear precisely what that role was, the sources said.
Source: Daily Mail