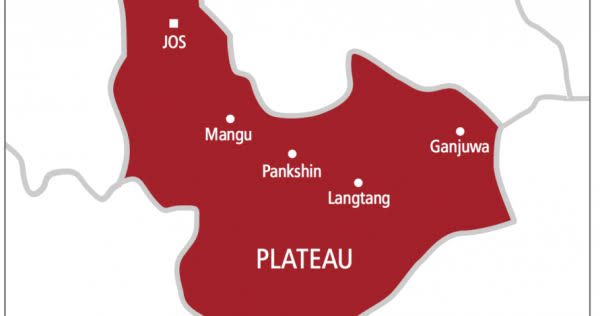 The cold weather in Plateau state has become more intense, causing discomfort and fears among residents amid COVID-19 and other related illnesses, reports the News Agency of Nigeria (NAN).
Such cold weather has compelled residents to improvise measures to keep warm and evade cold causing illnesses.
NAN checks indicated that the climate in the state capital, Jos, has been hovering between 26 degree Celsius by day and as cold as 10 degrees Celsius at night.
Meanwhile, some residents in the state were worried because the cold was coming at a time the Omicron variant of the COVID-19 is spreading across the world.
According to the residents, the cold has caused worries over infections from the disease and making night social life almost non-existent in the state.
A resident, Mr. Yemi Jimoh, a retired teacher, said, "I actually thought that the cold in Jos was going to be mild because the cold in December lasted a few days, only for it to resurface fiercely in January.
"I am an old man, so, it is coming back amidst the COVID-19 Omicron variant, is worrisome.
"I now have to remain indoors as much as possible and protect myself when I have to go out."
Mrs Rifkatu Dung, a trader at the Farin Gada Market, said that the cold had affected her business as she resumed sales later than before.
"This cold is too much for someone to bear. I used to come to the market as early as 9 a.m., but I now come at almost 11 a.m. because of the cold weather.
"It is now hard to wake up and start the day because I just want to stay in bed until it gets warmer. I am still nursing the cold I contracted a few days ago.
"It is not easy on us that stay in the open to sell," she stated.
A relaxation spot owner, Mr. Kingsley Ozomenam, described the weather as too cold and unexpected after the short one experienced during the Christmas.
"This cold is too much; we were happy that the cold disappeared some days after Christmas and felt relieved that our customers would want to stay out a bit more.
"Suddenly it has returned, and we now have a few customers patronising us because they don't want to sit out in the cold for too long.
"I have just returned from the eastern part of the country which is very warm. The climate here can only be compared to what we hear about Europe and other parts of the world," he said.
A Teacher, Mrs Mary Itse, said: "Jos is usually cold this season especially December through January. It is expected, but one can never get used to the cold.
"It was mild in December but it has significantly worsened a few days ago, leading to several pupils missing school because of it.
READ ALSO: Nasarawa Police Arrest Man For Allegedly Raping 80-Year-Old Woman –PPRO
"Some parents called in to say their wards either had a cough or catarrh and some didn't call at all."
Dr. Nyam Azi of the Jos University Teaching Hospital (JUTH) advised residents to keep warm and observe protocols that mitigates the COVID-19 infection and other related illnesses.
According to the medical doctor, the weather could pose respiratory tract infections, as the cold serves as an optimal temperature for replication of respiratory tract viruses.
He said that people with osteo athritis may also experience the exacerbation of symptoms.
The medical practitioner said that these were times where the outbreak of Lassa Fever and COVID-19 outbreak were common.
He urged residents to avoid stored food from contamination of rat faeces and eating leftover food that were not properly covered.
Azi advised residents to protect themselves by keeping their environment warm, wear protective or full body clothing, wear face masks and maintain social distancing to protect themselves against the cold and infections.(NAN)