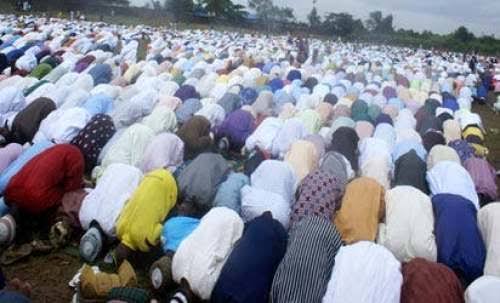 An Islamic cleric, Malam Muhammad Idris, has admonished Muslims to always prepare for death and seek forgiveness for more blessings.
Idris, who is the Chief Imam, Jafar Adam Jumu'at Mosque in Yola, gave the advice in his Jumu'at (Friday) sermon in Yola.
He said that Almighty God has created everyone with his destiny and the unknown day that he would return back to his him.
According to him, no one knows when and where he will die, hence the need to be serious in worshipping Allah and seeking forgiveness for more blessings.
"Based on your knowledge, you know that you will not stay in this world forever, one day you will die without any notice.
READ ALSO: Pro-Chancellor Says Violence Against Women, Rooted In Discriminatory Cultural Beliefs
"Before that day, you need to do the right things by worshiping God accordingly; seeking forgiveness and other things that you know will be of good for you in this world as well as after your death.
"Remember you will die any moment no matter how rich, poor, age, man and woman you are," he reminded the faithful.
He further said on the Day of Judgment angel will present to each person of his/her deeds; the good on the right hand, while the bad deeds on the left hand.
The cleric therefore encouraged people to work hard to be among those who would receive their deeds on the right hands. (NAN)