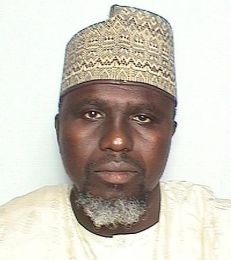 The Amirul Hajj of Nasarawa State's 2017 Hajj, Alhaji Ibrahim Balarabe-Abdullahi, has said 1,120 pilgrims from the state will perform the hajj.
He urged prospective Muslim pilgrims to pray for  the nation's economy and President Muhammad Buhari .
Balarabe-Abdullahahi, who is also the Speaker of the state House of Assembly, made the appeal on Saturday in an interview with News Agency of Nigeria (NAN) in Lafia.
He said the pilgrims should also pray for the success of other leaders during their pilgrimage in the Holy Land.
Read also: Nigeria can be fixed by God if… – Obasanjo
The Speaker said  the pilgrims should  pray fervently for the quick recovery and safe return of President Buhari to enable him to continue with the good work he had been doing in the country.
He urged them to be good ambassadors of the country, adding that it was on record that< pilgrims from the state in  previous years proved to be so.
The Speaker also commended Gov. Umar Tanko Al-makura for promoting religious activities and urged the pilgrims to make the state proud by shunning sharp practices while in the holy land.
"I want to use this medium to advise the intending pilgrims to obey all rules and regulations guiding pilgrims.
"You are also to obey the laws of the Saudi authorities.
"I call on you to pray fervently for President Muhammadu Buhari, Gov. Almakura and leaders at all levels to enable them to succeed in the task ahead of them."