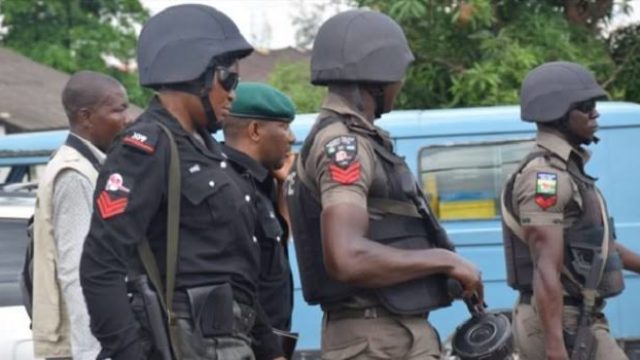 Two children, whose fathers are twin brothers, have been abducted and murdered by unknown persons in Gboko Local Government Area of Benue State.
Commissioner of Police in the State, Audu Madaki, has confirmed the killing.
The Commissioner who confirmed to journalists on Monday, through the Police Public Relations Officer, (PPRO) Catherine Anene, said investigation was still ongoing to unravel those behind the dastardly act.
Anene said, "Two children who were reported missing were found dead in Gboko today. Investigation is in progress. I will communicate to you as soon as I get details please."
Meanwhile, the two children, Eric Abba and Ernest Abba, aged seven and six respectively, were abducted around the J.S. Tarka Institute of Political Studies on Saturday, July2, 2021, at about 5p.m.
The kids were said to have left home to watch a football match at a viewing center, few metres away from their house, when they were abducted by unknown persons.
A source told journalists that when the parents did not see the children after the normal hours, they searched everywhere including neighbour's houses with the hope of finding them.
The source said when they didn't see the kids, they panicked and was calling anyone they know to see if they had seen the children but no call yielded any good news.
The source who didnt want to be named said the family was heart broken when early morning on Sunday, the footwear of one of the children was found near a dug out area that had a pool of water and the second's footwear was found at a nearby Church.
It was gathered that following the discoveries and the thought that they might have drowned in the stagnant water, local divers were mobilised to dive in and search for their bodies.
READ ALSO: Igbo Peace Forum Urges FG To Charge Kanu For Murder –Coordinator
Their search was unsuccesaful until early hours of Monday July 5, 2021, when their lifeless bodies were found dumped near the water at the J.S. Tarka Institute of Political Studies with clear evidence of strangulation around their necks.
Their parents could not be reached for comments at the time of filing this report but a neighbour said everyone is still in shock at such a heinous crime.
"We are wondering who must have done this and why. These are children. Who did they offend so much that would want to kill them in this manner."
The source who noted that security is in God's hands, however, cautioned parents to watch their kids closely to avoid such occurrence.