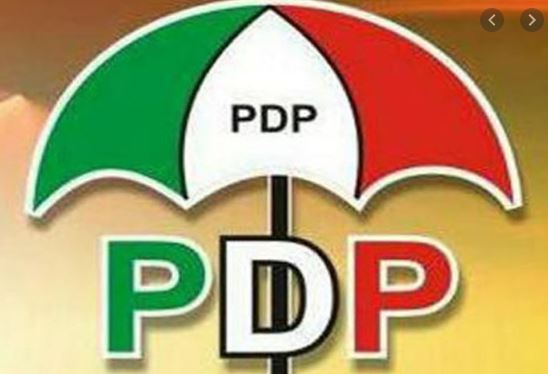 The Peoples Democratic Party (PDP) has refuted media reports alleging that it has withdrawn its petition at the Presidential Election Tribunal.
Mr. Debo Ologunagba, the PDP National Publicity Secretary, said this in a statement on Thursday in Abuja, describing the reports as false and reprehensible fabrication.
"The PDP states in clear terms that our party and Atiku Abubakar did not withdraw our petition against INEC, APC and Tinubu at the Presidential Election Tribunal.
"However, to set the record straight and for the benefit of our teeming members, supporters and the general public, the PDP clarify as follows;
"On Monday, March 13, 2023, the Legal Team of Atiku Abubakar led by J.K Gadzama, SAN, was in court to move a Motion Exparte accompanied by an Affidavit of Urgency (CA/PEC/12M/2023).
"The motion sought for orders directing INEC to allow us observe/participate in the process of sorting out the ballot papers used for the Presidential, Senatorial and House of Representatives elections conducted on Feb. 25 across the country," he said.
He added that the court directed that all parties should be put on notice and asked that PDP amend its Motion Exparte to Motion on Notice, to serve same on the parties (INEC, APC & Tinubu) and return on Wednesday, March 15, for hearing of our Motion on Notice.
"On Tuesday, March 14, 2023, our Legal Team had a conference meeting with the Legal Team of INEC.
READ ALSO: Abia 2023: Massive Defection Hits LP As 3,200 Members Decamp To PDP
"The commission gave its assurance to cooperate with our team during the inspection and sorting out of ballot papers, and to also provide election materials needed to file our petition.
"On account of this agreement with and assurance by INEC, there was no longer need to proceed with the hearing of the Motion on Notice (CA/PEPC/13M/2023). Consequently, our Team filed a Notice of Discontinuance of the said Motion."
Ologunagba said that on Wednesday, March 15 PDP Legal Team returned to Court to inform the Court of the resolution reached with INEC and formally discontinued the Motion on Notice against all the Parties (INEC, APC & Tinubu).
"The PDP is therefore on course and we are determined to pursue the case to its logical conclusion, which is the retrieval of our Presidential mandate at the Tribunal."
He said that the PDP appreciated the concerns of millions of Nigerians over the false report, which pointed to the fact of the overwhelming support of majority of Nigerians for the PDP and Atiku Abubakar at the Feb. 25 presidential election.(NAN)