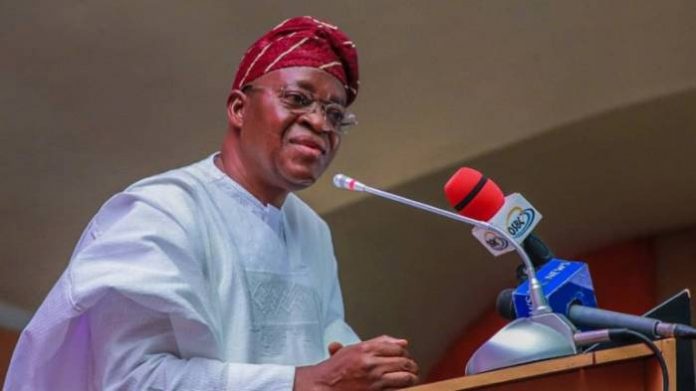 Osun State Government has reiterated its determination to stamp out illegal mining activities in the state.
Governor Adegboyega Oyetola, who gave the assurance during the State Executive Council (SEC) meeting held on Monday noted that the state was not interested in witch-hunting anyone, but would rather sanitise the mining sector in the state.
Oyetola said the state government was determined to stamp out illegal miners in order to guard against its consequences on environment and people of the state.
While explaining the rationale behind the state government's actions against illegal miners, Oyetola said the state needed to eradicate illegal mining to pave way for the development of its economy.
He stressed that the state government was not interested in witch-hunting anyone, rather wanted to regulate mining activities within the state.
"If we do not sanitise the sector and take out illegal miners, we may end up like other countries which are now dealing with the negative consequences and concepts of illegal trade of natural resources like 'blood diamond'.
READ ALSO: Post COVID-19: Osun Plans Big For Mining, Agriculture
"We are determined to weed out illegal and inimical elements, and out to stop negative implications such as environmental degradation in the state."
The state government had been clamping down on illegal miners and no fewer than 38 illegal miners of Chinese and Ghanaian nationalities had been arrested by the government's Joint Task Force.
According to a statement issued by the state's Commissioner for Information and Civic Orientation, Funke Egbemode, the government was putting plans in place to diversify its economy into agriculture and mining as part of its post-COVID-19 economic revival strategies.
Egbemode stated that the government with the help of the Central Bank of Nigeria (CBN) was ready to empower 5,764 farmers to grow cassava, cotton and engage in fish farming.
According to her, about 2,000 hectares of land have been earmarked in 12 local government areas, in addition to the existing farm settlements across the state.