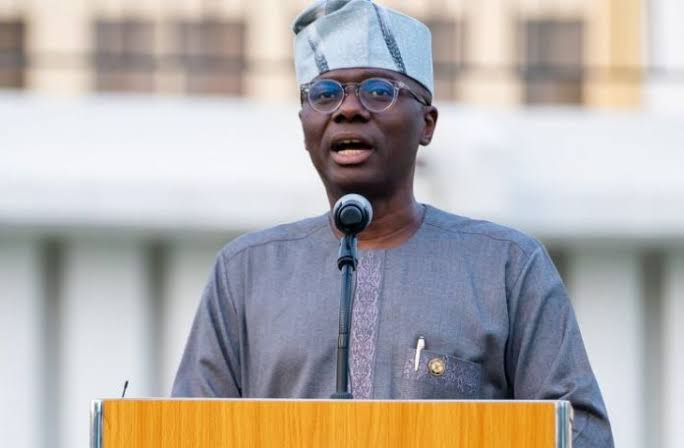 The Lagos State Government has called for assistance from the Federal Government in efforts to save the nation's coastlines from erosion, already threatening some parts of the state.
It is asking for about N400 billion to complete ongoing efforts by the state government in saving the coastlines.
The State's Commissioner for Water Front Infrastructure Development, Mr. Kabiru Abdullahi, made the appeal on Wednesday during the 2020 Inter Ministerial briefing to mark Gov. Babajide Sanwo-Olu's one year in office.
Abdullahi, while fielding questions from journalists, said that the state government had constructed 18 groins and needed to construct 60 more to wade off violent ocean currents eating up the nation's coastline and compounding environmental degradation, erosion and flooding.
Groins are man-made structures designed to act as breakers to trap sand moving down beaches.
He said: "On the Eko Atlantic City Project, so far, 18 groins have been constructed at 400 metres intervals covering a distance of about 7.2 kilometres.
"We still have about 60 kilometres to go which is estimated to cost about N400 Billion.
"This is something that is very huge and of course, not a dime of the Ecological Funds have been accessed on this. It has all been financed by the state.
"We have issues with certain federal government agencies participating in certain activities, land speculations, reclamation of land for urban development, dredging activities, creating serious environmental issues for us in Lagos.
READ ALSO: Gbajabiamila Commissions Road, Erosion Control Projects In Oyo
"I believe these are areas the federal government agencies should focus their attention upon and put in money into this project. This so much a huge burden for the state government to carry.
"This is a protection of the Nigerian coastline, it should not be left for the state to carry.''
The commissioner suggested that part of the recovered loot of former Head of State, late Gen. Sani Abacha, be used for coastline and shoreline protection to prevent environmental degradation compounding Lagos flooding.
"The recently released tranche of Abacha loot of about 313 million dollars is supposed to also go into infrastructure. I can't think of any better infrastructure that would do justice other than this one.
"So, the federal government and its agencies should look towards Lagos and come to our aid with this project,'' he posited.
Abdullahi lamented the activities of illegal sand dredgers in the state, even as he warned that the practice posed danger to the culprits.
He said regulations would soon be unveiled to put an end to the ugly act.
He further said that the call by the state's legislative arm for strict enforcement of existing laws would also be complied with.