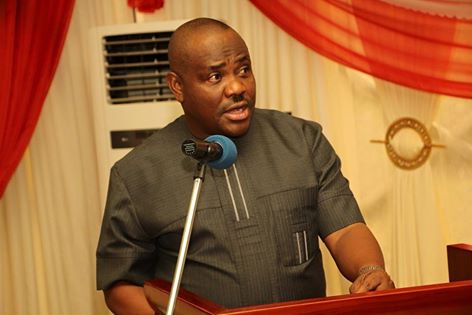 Nyesom Wike, the Governor of Rivers State, has said that he is waiting for the Federal Government panel probing the ownership of the N13 billion found in an apartment at Ikoyi to summon him.
Speaking in an interview programme on Channels Televisionon Tuesday, he said although the court had said the money should be forfeited to the federal government, there had not been any conclusion on the ownership.
It would be recalled that the governor had claimed that the money belonged to the Rivers State government.
According to him, it was kept in the house by his predecessor, Rotimi Amaechi, who is now a minister.
The two men are now sworn enemies.
His words:  "Let the panel release the report of their findings on the money. We have claimed ownership of the money and it is only right for us to be given a fair hearing.

"We have facts to prove that the money belongs to the River State Government. No judgment can be a final."
The governor also countered the claim that his government received N34 billion from the Paris Club Refund.
According to him, he received only N17 billion.
"How do I sign to receive money, I don't attend their allocation committee meetings. I do know that we signed a document of the Federal Government owing us a certain amount of money, over 400 million dollars that should be refunded to Rivers State.  So, if that is the document they said I signed, yes I signed that they are owing us not less than 460 million dollars," he said.

"It would pay 50/50 and when it got to the 50 per cent, they said they were going to pay 25 per cent of the 50 per cent and it took them time before they even gathered the 25 per cent of the 50.

"Now they are saying again that even the other 25 per cent that has not been paid, they are going to pay us in three tranches," he said.
He said he had received a circular on Monday (June 19) notifying him that there would be another meeting as regards the Paris Club Refund.
He pointed out that any money given out by government could not be a secret.
Citing an example, he said when each state was given a bail out of about N10 billion Naira Rivers was excluded while the state account was still being deducted.
"I had to write to Mr President. How can they be deducting my money when I was not given any money? They were shocked and it was later rectified but it took some time."