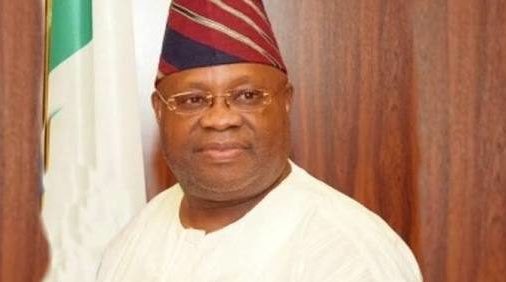 The South West chapter of the Peoples Democratic Party and the Ademola Adeleke Campaign Organisation have decried alleged incessant intimidation and harassment of the governorship candidate of the party in Osun State, Senator Ademola Adeleke.
They described the development as "a threat to democracy."
Addressing a press conference Thursday evening, the zonal secretary of the PDP in the South West, Reverend Bunmi Jenyo, and the chairman of the campaign organisation, Akogun Lere Oyewumi, warned against plots to plunge the state into chaos by the All Progressive Congress (APC) through illegal intrusion of police authorities into partisan political matters.
Akogun Oyewumi told the media that "the issue of educational qualification and eligibility for election have been determined by two court rulings in favour of Senator Adeleke while a fresh issue is still pending before another court of law in Bwari Abuja."
He added: "At the Abuja court today, West African Examination Council submitted secondary education details of Senator Adeleke including certified true copies of relevant examination he sat for and his codes and numbers. This was with a sworn affidavit.
"WAEC confirmed today that Ademola Adeleke sat for the examination. There was no crime committed.
READ ALSO: Lagos guber: Ambode meets Buhari over crisis
"Why the police will be intervening in issues already under determination by judicial authorities is clearly puzzling. We draw only one conclusion that there is a conspiracy between the police and the APC to intimidate, smear and harass the PDP candidate. This is unacceptable and an open threat to democracy.
"While we note the intervention of the Presidency, we affirm and demand stern rebuke of the police authorities.  It is anti-democratic and an affront on democracy to summon a winning candidate for questioning few days to a crucial state elections."
Also speaking at the briefing, Rev Jenyo condemned alleged plans by the APC and the police to manipulate the polls through arrest of opposition leaders and intimidation of the PDP candidate.
"We know all evil plans of APC to rig the polls. Osun people will resist such action. The whole world is watching. We will not allow APC to use Osun to destabilise this nascent democracy," he said.
Earlier, Senator Adeleke told his teeming supporters who had thronged his Ede country home that he was ready and prepared for the polls.
"I am with my people. I am not under arrest. We just finished a mega rally. I had a great town hall meeting. Our people are with us. The law of the land is with us. We are winning on Saturday by the grace of God," Adeleke had said.