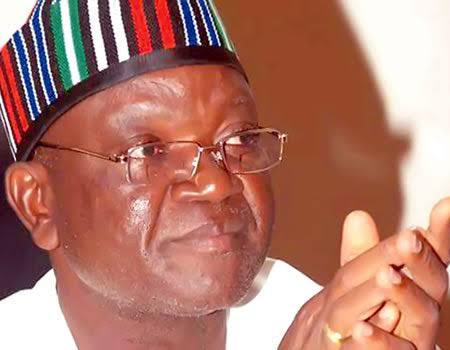 Benue State Governor Samuel Ortom has expressed worry over the continuous stay in camp of the growing number of refugees and Internally Displaced Persons in the state.
The Governor who stated this when he visited Uikpam IDP camp in Guma local government area, his home town said he cannot imagine celebrating his 60th birthday elaborately when there are over 27,000 refugees in the camp and 800,000 in the entire state.
Governor Ortom who noted that, Benue state has a population of 6.5 million said that close to 1 million were now living as refugees, a situation which he said gives him sleepless nights.
"Therefore, I wish to call on humanitarian partners who have been doing well and charitable organizations to look at the plight of the refugees which is beyond the State.
Ortom urged the internally displaced persons in the State not to despair, but keep hope alive that justice will be served someday.
The Governor also warned youths against attacks on security personnel in the state saying they should rather support them to secure lives and property in the state.
"I want warn the youths not to attack security agents. Nobody should contemplate harming them because without them I am not safe, our fathers and mothers are not safe, we are not safe as a people. They have chosen to sacrifice their lives without adequate personnel to ensure we are secured.
"I urge the youths to brace up, be alert and report any suspicious elements to the security agencies", Ortom advised.