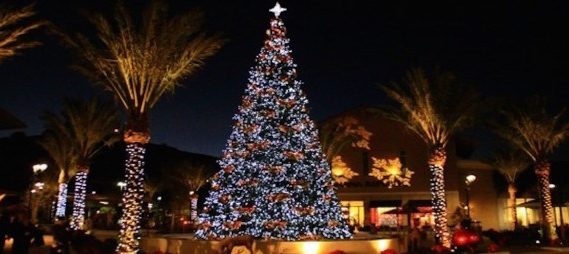 A few years ago, by this time of the year, there would be signs of Christmas. It is November and it is not looking like there will be Christmas next month.
What happened to the early preparations? What happened to the Christmas jingles months before it? Images of Santa Clause (Father Christmas) that used to be all over the place is nowhere to be found today. That feeling of excitement and expectation is no longer there. By the way, are Nigerians actually approaching Christmas? Even the weather does not signify that Christmas is approaching.
Other things that used to be a common feature in the market during the yuletide are hampers. In the markets and even roadsides today, hampers are not visible. People have not started shopping for Christmas. The markets are not busy. Shopping malls are not left out.
Many Nigerians who spoke with The Next Edition said they have not bought Christmas items this year. Shop owners, also voiced out their frustrations of lack of patronage.
It all boils down to the harsh economic condition in the country. Ever since recession hit the country, Nigerians have cut cost in almost all aspects of their lives. The cost cutting may be the reason why people are yet to shop for it.
Some traders could be seen idle in their shops as Nigerians are finding it difficult to meet the asking price of some of the items in the market.
Mrs. Chinwe Okeke, a trader at the new Alade market who sells Christmas accessories expressed dissatisfaction with the current situation saying that even though the year 2016 was bad in terms of business, this year is worse. "Only a few people have bought Christmas items from me. Take a look at my shop; I haven't been able to make profit. I regret buying all these things because it might be a waste of money if things don't get better," she said.
According to Madam Ngozi, a shop owner who sells hampers, business is not as it used to be for her. She said, "By this time last year, I had sold three hampers, which was bad because a few years ago I used to sell more than 10. This year is even worse as I have not been able to sell one. I ordered for a few hampers this time around because of the recession yet no one has come to buy. My son, it is terrible," she told The Next Edition.
READ ALSO: 2018 BUDGET SPEECH: BUDGET OF CONSOLIDATION
Mrs. Funmi Sokoye who was with her daughter when The Next Edition met her said that her daughter has been asking where the Christmas decorations are. She said, "My daughter, Kemi asked, "Mummy is there no Christmas this year?" I asked her why she asked such a question and she replied by saying that she hasn't seen signs of Christmas. She said there are no decorations on the streets and she doesn't hear Christmas songs on radio or TV."
Speaking with the daughter, after a conversation with her mother, she said, "I pray God provides money for my daddy and mummy so that they can buy me Christmas gifts and make everyone at home happy."
Looking around, it is difficult to see Christmas decorations anywhere. This also used to be a common feature on the streets and homes.
Besides lack of decorations, The Next Edition also gathered that many streets in Lagos aren't going to throw Christmas parties. "We used to have street party but this year is different," Wale Johnson, a resident of Kudeti Street in Adeniyi Jones said. "No one is ready to contribute this time around. Normally by this time we would have started gathering money for Christmas party but nothing has been raised so far."
At Bode Thomas, Surulere, the story is the same. Lanre Hassan who resides there said, "Residents are not as cooperating as they used to be in the past. We are definitely going to have a Christmas party but it wouldn't be as big as before because everyone is complaining that there is no money."
The spirit of Christmas is dwindling because of the economic situation in the country. With each passing year, the zeal for celebrating Christmas flamboyantly reduces because of lack of funds.
Joshua Aileru who is an Abuja-based sculptor expressed concerns about those who have not been paid salaries in various states of the Federation. Speaking with The Next Edition, he said, "it is once in a year. It is a period of celebrating with loved ones. People save for this period. How do you expect those who have not been paid salaries for over a year to even think of celebrating it? In many states workers are being owed salaries. How do you expect them to celebrate?
"Crime rate will be on the rise because of pressure on many people to meet up with the demands of their friends and loved ones. Some people who will want to satisfy their families by any means necessary will take to crime just to make both ends meet," Aileru said.