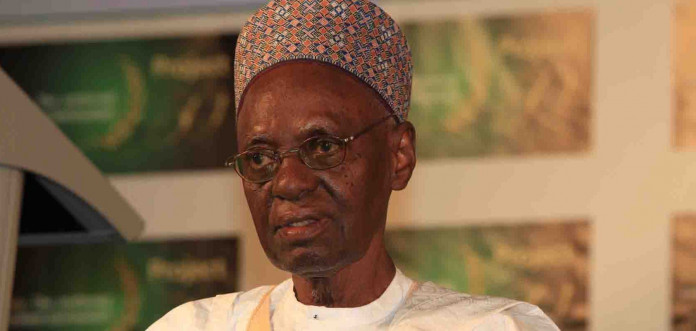 Muyiwa Akintunde is a Public Relations consultant. He was editor at various media organisations. He retains his interest in media practice and is a PR and media trainer
TNE: You're a few days older than Nigeria, having celebrated your 60th birthday recently. What was it like growing up in the country in the early years of her independence?
Nigeria of my growing up years provided a pleasant experience. As kids and young adults, we had no religious or ethnic boundaries. In Lagos, for instance, our friends and neighbours who were of the Islamic faith often attended church services as well as major Christian celebrations – Christmas, Easter, etc – with us. In return, we would join them occasionally at prayers and to jointly celebrate Islamic festivals. The 30-day Ramadan period was fun in Mushin, the part of Lagos where I grew up. Several musical groups of young Moslems would go round the street at dawn sensitising the faithful to the commencement of the daily fasting. And on the last days of the fasting, the groups would complete at a location. Christians and Moslems had fun during that period, climaxing in the joint celebration of Eid-el-Fitri.
In our families, we had members of different faiths through marriages and we had no issues about that. My mother's younger sister got married to a Moslem. We didn't see religious differences.
Ethic division was also not prevalent then. We had neighbours, school mates, church members, etc of different ethnic nationalities and we lived happily, each group respecting the other's peculiarities. My father sent my older brother to school in Warri in 1970 when the civil war had yet fully subsided. My brother recalled coming across bodies of victims of the war in his school's vast compound. If the admission for Federal Government College, Sokoto had come earlier than that of Federal Government College, Warri, that was where my father would have sent my brother.
TNE: Can you compare your experiences with what obtains now?
For today's Nigeria, "to your tents O Israel" has turned into "to your ethnic and religious enclaves, O Nigerians!" Nigerians have suddenly become more conscious of their differences. In 1993, the Social Democratic Party (SDP) fielded a Moslem-Moslem combination of Chief Moshood Abiola and Alhaji Baba Gana Kingibe as presidential candidate pair. The ticket was believed to have won the election as it received overwhelming support, breaking primordial ethic and religious barriers. But the military regime of General Ibrahim Babangida voided that election. Politicians and other citizens will admit that a presidential pair of the same faith can never happen in our country again.
At all levels, religious and ethnic considerations – and not competence or merit – are the deciding factors. More than ever before, we are now a country that is fragmented along our fault lines. And our political leaders aren't helping matters with their brazen embrace of nepotism.
TNE: How would you describe Nigeria's growth at 60?
It's a stunted growth. Our contemporaries in Africa (in terms of years of independence) have done better than us in many development parameters. These include Ghana, Madagascar, Gabon and Rwanda. In terms of human capital and material resources, Nigeria should be a reference point for other countries not only in Africa but in other parts of the world.
It is not all negative, however. Through their resilience, Nigerians exhibited a survival instinct which others envy. Even in the midst of despair, Nigerians get over any obstacle and demonstrate competences which become the envy of their hosts. Nigerians love to win and are therefore self-driven.
TNE: What in your view is/are responsible for the many challenges of the country?
It is common to blame our woes on leadership. But I believe that a followership deserves the kind of leadership it gets. Where there is power supply deficit, rather than demand that those in charge should do their responsibilities, we resort to finding solutions by ourselves through alternative power sources. For insecurity, we will rather hire our own security outfits and lock ourselves up in gated streets than compel the government to do its duty of securing our lives and property.
TNE: Someone said that the several military interruptions in the governance of the country have contributed in setting her back, what's your opinion on that?
I believe so. It's been a step forward, several steps backward with the many military interventions experienced since independence.
Sincerely speaking, have the civilian leaders done better?
Yes. We now have the people deciding who rules them. And we can remove elected officers who failed us. It is not perfect, but if the citizens show more interest in the process, I believe it will get better.
TNE: When you say that we now have the people deciding who rules them, is that a pass mark for the electoral processes in the country?
To a large extent, the electoral processes can be awarded a pass mark. This is in comparison to where we're coming from – military rule where the will of a clique was the order of the day. We need to improve on the processes to ensure more transparency but it's still several steps ahead of autocracy.
TNE: Do you believe the votes of the people really count?
Largely, the votes count. What I believe we should worry about is the turnout of voters. Where we have less than 40% of registered voters turning up on E-Day, opportunities are presented for those who wish to manipulate the processes to have their way. Where you have a high voter turnout, the level of vigilance by the electorate increases while the prospects of manipulation reduce.
READ ALSO: Nigeria Stock Market Drops Further By N68bn
TNE: Education, they say is the key to development, how do you rate the standard of education now and in the early years of your growing up?
Standard is relative to a particular era. A lot of rigour was applied to education in my time but in contemporary situations, technology and modern tools make learning appear less rigorous. The way to determine if we have made progress or otherwise is to fall back on the statistics for public examinations in the period under review.
TNE: So, how do we fix what is broken in the country?
First is to find out: Where did we get it wrong? We should be sincere with ourselves in determining if indeed the various ethnic nationalities share the same aspirations. If we must remain together, then justice and fairness have to be allowed a pride of place. We should apply these attributes to all developmental sectors since we have agreed to live together as a nation.
TNE: You said that to fix what's wrong with Nigeria we need to first find out where we went wrong, where would say we went wrong?
I believe we missed the boat when we voted our fifth division into power. For instance, out of the five presidential candidates in the election that ushered in the Second Republic in 1979, the least qualified and least prepared became the President. Alhaji Shehu Shagari's prophesied political ambition was to be a Senator. The National Party of Nigeria (NPN), which fielded him, had more prepared aspirants but a pliable candidate was most preferred. The other four political parties paraded better options. It's not surprising that that era ushered in a season of sleaze in public office.
TNE: The Federal Government has said the 60th Independence Anniversary celebration will last for a year, are you in agreement with that?
We don't need that. A month-long celebration should be okay while we move on to exert our time and energy on getting on with the work of rebuilding Nigeria.