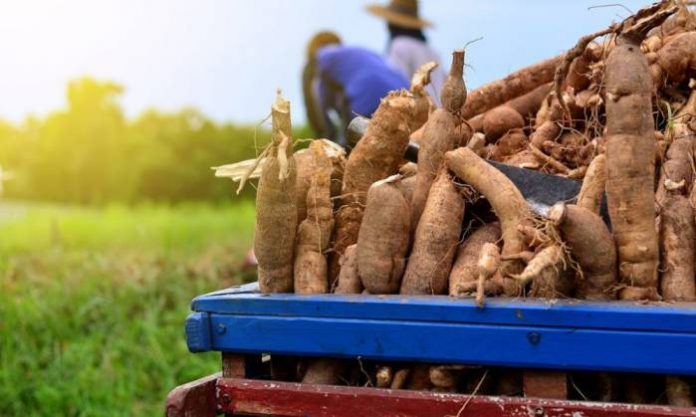 The Global Alliance for Improved Nutrition (GAIN) and HarvestPlus, two International non-governmental organisations, have advocated increased consumption of Vitamin A fortified cassava and maize, to reduce Vitamin A deficiency among Nigerians.
They made this known in a statement jointly signed by Dr. Ijudai Jasada and Mr. Good luck Ogu, Programme Managers, Commercialisation of Biofortified Crops (CBC), on Saturday in Abuja.
These two nutrient-dense crops provide up to 50 per cent of one's daily Vitamin A needs, the statement said.
They added that Nigeria currently ranked number 13 out of 123 countries suitable for investing in Vitamin A cassava and number 25 out of 128 countries suitable for Vitamin A maize.
"According to the World Health Organisation (WHO), 30 per cent of Nigerian children under 5 are estimated to be Vitamin A deficient and Nigeria loses over $1.5 billion in GDP to vitamin and mineral deficiencies, annually", the statement said.
They further said that the Sustainable Development Goal 2 (SDG2) also highlights the importance of improving micronutrients intake and dietary quality as an essential part of tackling malnutrition.
One their part, they stated that their two organisations had partnered to launch a programme that would accelerate progress in improving access to essential vitamins and minerals for vulnerable people.
The programme, called Commercialisation of Biofortified Crops (CBC), would focus on promoting consumption and marketing of Vitamin A maize and cassava to reduce vitamin A deficiency in the country.
READ ALSO: Niger Information Commissioner Rega\ins Freedom After 5 Days In Captivity –Family
"This programme is currently being implemented in eight states in the country; Vitamin A Maize (VAM) is in Kaduna, Niger, Imo and Oyo, while Vitamin A cassava (VAC) is in Nasarawa, Anambra, Cross River and Osun.
"One major achievement in a bid to reduce vitamins deficiency is the Nigeria's National Council on Agriculture and Rural Development (NCARD) approval for mainstreaming staple crop biofortification in all aspects of agricultural interventions in Nigeria.
"So far, the CBC programme has been working with actors along the value chains, especially food processors, to get their buy-in into processing more of these focus crops, so that more people can consume them for their daily vitamins needs," the statement said. (NAN)