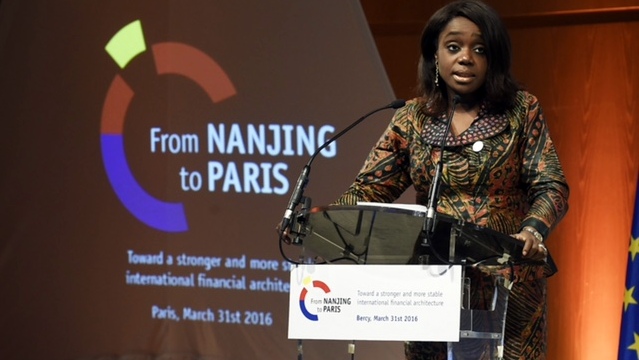 The Federal Government has released the breakdown of the first tranche of Paris Club refund as paid to the different states of the federation.
In a statement issued by the Director of Press, Ministry of Finance, Salisu Dambatta, the amount the 36 states of the federation and the Federal Capital Territory, FCT, received totalled N516.38 billion.
The statement reads:  "The debt service deductions are in respect of the Paris Club, London Club and Multilateral debts of the FG and States. While Nigeria reached a final agreement for debt relief with the Paris Club in October 2005, some States had already been overcharged.
"The funds were released to state governments as part of the wider efforts to stimulate the economy and were specifically designed to support states in meeting salary and other obligations, thereby alleviating the challenges faced by workers.
"The releases were conditional upon a minimum of 50 per cent being applied to the payment of workers' salaries and pensions. The Federal Ministry of Finance is reviewing the impact of these releases on the level of arrears owed by State Governments."
Below is how much the states got as refund of overdeductions made from 1995 to 2002:
State              Total    Amount paid (NGN)
Abia               11,431,531,742.97
Adamawa     10,257,434,321.63
Akwa Ibom   25,981,255,165.12
Anambra      12,243,313,404.68
Bauchi            13,755,553,122.51
Bayelsa           24,895,696,347.55
Benue              13,709,343,498.51
Borno              14,681,869,730.63
Cross River    12,150,687,893.85
Delta              27,606,963,362.46
Ebonyi            9,016,166,759.96
Edo                  12,182,253,184.99
Ekiti                  9,545,673,294.17
Enugu              10,723,578,819.32
Gombe             8,945,755,396.38
Imo                     14,001,610,365.94
Jigawa              14,215,333,413.52
Kaduna            15,443,458,455.10
Kano                  21,740,390,362.48
Katsina             16,404,261,819.71
Kebbi                11,954,998,982.90
Kogi                   12,055,455,191.60
Kwara               10,241,288,653.14
Lagos                16,743,876,266.21
Nasarawa        9,102,098,342.24
Niger                14,421,586,309.89
Ogun                11,478,749,388.92
Ondo               14,007,296,628.57
Osun                12,628,212,681.25
Oyo                    13,315,423,054.25
Plateau            11,288,158,110.82
Yobe                  10,826,206,233.18
Zamfara           10,884,771,188.99
Rivers               34,925,785,322.06
Sokoto             12,882,257,093.52
Taraba               9,326,607,975.00
FCT                    1,369,735,000.09
TOTAL              516,384,636,883.81