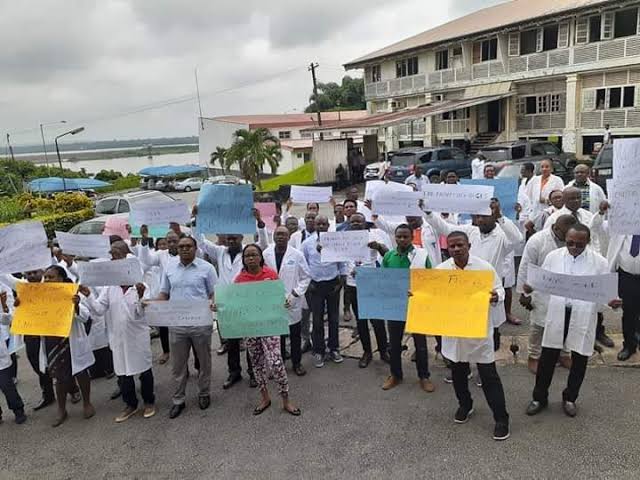 Medical doctors in Anambra State, under the aegis of Conference of Civil Service Doctors, on Monday embarked on an indefinite strike.
This is coming three months after the doctors suspended an earlier strike against the state government which they accused of failure to adhere to an agreement signed with them some months back.
Chairman of the Civil Servant Doctors in the state, Livinus Chukwuma, who addressed the press at the General Hospital, Onitsha, on Monday, stated; "This strike is necessitated by the failure of the state government to adhere to the agreement signed with us."
According to him, doctors in the state had earlier gone on 13 months strike due to the failure of the state government to implement the Consolidated Medical Salary Structure approved by the Federal Government as the standard for all doctors in the civil services.
READ ALSO: Anambra: CMD Begs Striking Doctors To Return To Work
He said their earlier strike was suspended after intervention from "prominent persons in the state as well as an agreement reached, which stipulated that the government would periodically review the salaries until 100 per cent was achieved, starting from 50 per cent."
Chukwuma disclosed that the Federal Government in 2014 reviewed the CONMESS ups, but lamented that till date, the Anambra state government had refused to follow suit.
He said the doctors in the state were the least paid in Nigeria as the state government has failed to keep to its part of the bargain.
"We regret the consequences of the strike action especially to patients as it is inevitable, Chukwuma stated.