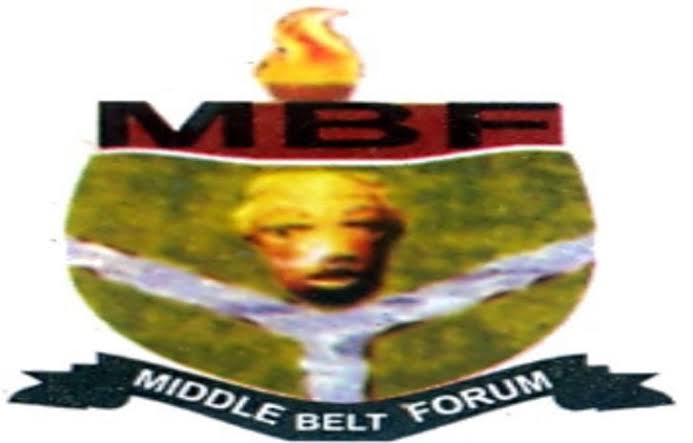 The Middle Belt Forum (MBF) has commended the governor of Nasarawa State, Engr. Abdullahi A. Sule, for the peaceful return of Internally Displaced Persons (IDPs) to their ancestral homes in various parts of the state, including Gudi, the governor's home town.
Speaking during a courtesy visit on the traditional ruler of Gudi, who is also the father of Governor Sule, His Royal Highness, Alhaji Sule Bawa, the Deputy National President, Engr Tanko Baba Abdullahi, who led the MBF team, commended the governor for demonstrating unprecedented commitment towards peaceful co-existence of all ethnic groups in the state.
The delegation told the Sarkin Gudi that they were in his palace to express happiness at the recent return of Tiv communities that were sacked, following the outbreak of a crisis that rocked the town.
READ ALSO: Zulum Donates House, N20m To Bako's Widow, Children
"We are happy that we have someone in the person of Governor Sule who indeed has proven to be a true father to all ethnic groups living not only in Gudi, but also various parts of the state.
"We are also grateful to the Almighty God that as the father to Governor Abdullahi A. Sule, you have always offered him a fatherly advice which we believe eventually facilitated the peaceful return of Internally Displaced Persons (IDPs) to their sacked villages.
"We thank and commend Governor Sule for this achievement and we are proud of him as a true democratic leader for all ethnic nationalities living in Nasarawa State.
"The Middle Belt Forum is also proud of Your Royal Highness and we are also greatly inspired by your passionate pursuit of peace for all ethnic groups living in Gudi," Abdullahi noted.
President of the Southern Kaduna Peoples Union (SOKAPU), Hon Jonathan Asake, lauded the monarch for standing up for his subjects and working towards the resettlement of displaced people in his domain.