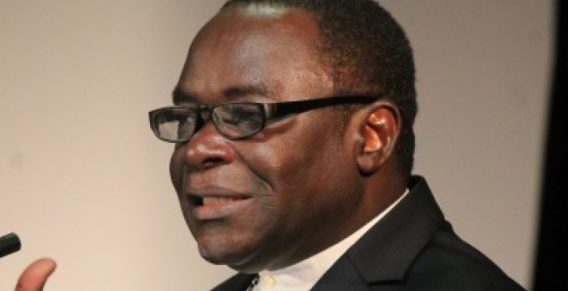 The Catholic Bishop of Sokoto Diocese, Reverend Matthew Hassan-Kukah, will deliver this year's Akure, Ondo State's Oyemekun/Ulefunta Festival lecture.
This was disclosed by the Head of Department of Botany, University of Ibadan, Professor Abiodun Ayodele.
Ayodele is the chairman of the lecture committee of the festival.
According to Ayodele, the lecture, which will be taking place at the Francis Ibiomiye Hall of the Federal University of Technology, Akure (FUTA), is slated for 11 a.m. on October 5, 2018.
Explaining the rationale for re-christening the festival, Ulefunta, Professor Ayodele said that though Akure Kingdom, before now, celebrated a yearly festival it called Oyemekun, this year, the Deji of Akure, Oba Aladelusi Oguntoyinbo, Odundun II and his council of chiefs decided to take the festival a notch higher to celebrate some portions of Akure's cultural past that are worthy of being brought into modern remembrance.
READ ALSO: Beautiful lines for Akwa Ibom at 31
"One of these is the traditional period of leave of the Akure king called Ulefunta. The Deji decided to celebrate it and impart its lessons on the modern world. Thus, this year's celebration is tagged Oyemekun/Ulefunta 2018 Festival and one of its highlights is a public lecture," he said.
The chairman of the cestival committee further said that the former Secretary to the Government of the Federation, (SGF) Chief Olu Falae, will be the chairman of the lecture, while renowned literary icon and actor, Professor Kole Omotoso, will be moderator of the lecture.
He also said that the Vice Chancellor of FUTA, Professor Joseph Adeola Fuwape, would be the chief host while members of the academia, the Deji of Akure, as well as other monarchs and chiefs, and the Catholic Bishop of Ondo Diocese, Jude Arogundade, are expected in attendance at the event.