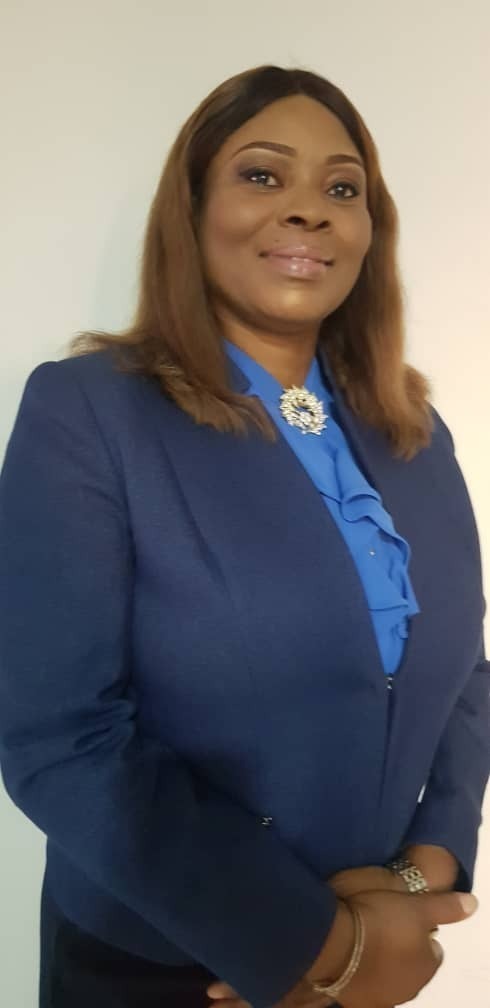 Mrs. Shola Oshodi-John, is the Registrar/CEO, the Chartered Institute of Arbitrators. In this chat with CHINWE MADUAGWU, she shares the Institute's 41 years journey and where she wants to take it.
TNE: The Chartered Institute of Arbitrators is 41 this year, what has the journey been like?
The Nigerian Institute of Chartered Arbitrators (NICArb) is indeed 41 this year, but these four decades have been characterized by upswings and downswings. This is to be expected.
Since 1979, NICArb, has been the premier arbitration institute in Nigeria. We are absolutely grateful for the pioneering leadership of Judge Bola Ajibola, SAN, KBE (formerly Attorney-General of Nigeria and judge of the International Court of Justice at The Hague), who, not only founded the institute, but got it duly incorporated in 1988 as a company limited by guarantee. Also, the contributions of our pioneer executives from Hon. Justice Kayode Esho and Dr. Christopher Atoke, both of blessed memory, our current President/Chairman, Aare Afe Babalola, CON, OFR, SAN and the present Governing Council members of our esteemed Institute, have been remarkable.
During these years, the institute has had a lot of external battles – from battles over its right to exist in the first place, to those about its name and brand. In all, we have prevailed, and continue to wax strong. The reminiscence of victory reinforces our hopes for greater exploits ahead of us at 41 and for the years to come.
TNE: Would it be accurate to say you are satisfied with the Institute's achievements so far?
Yes. We are proud of the accomplishment posted in the last four decades. The journey of a million miles, as the saying goes, begins with a decision. We have seen a series of decisions morph into phenomenal results over the years. However, as an institution that strives for excellence, we keep sowing seeds of strategy and hard work, in the present, so we can better assure a legitimate expectation of results at the maturation of the input-output cycle, over time. Literally, the Institute competes with its own self – to do better and to do more, especially in terms of policy advocacy, driving collaboration and creating linkages across the entire gamut of the arbitration (and ADR) stakeholder sphere in Africa and beyond.
TNE: What would you consider the greatest challenge of the institute?
Our challenges are not peculiar to the Institute. In truth, every organization has faced the challenge of survival and sustainability in the face of the disruptions of the COVID-19 pandemic. The services industry has been hardest-hit by the economic downturn forced by the pandemic. This is the context in which we have been impacted in a never-before-seen fashion. Make no mistakes: the pandemic not only forced an economic tailspin; it also forced creative new ways that questioned the traditional, conventional frames of reference. Our membership training programmes have been seamlessly delivered, literally, "on the wings" of technology.
TNE: As Registrar/Chief Executive Officer in the last four years, what has been your own personal challenge?
As a leader, my challenges are consistent with leading in a specialized service industry. I have had to battle financial survival. I had to (and still have to) face the daily challenge of leading my team to develop proactive methods that can add value and create wealth for the Institute, especially in periods of systemic shock and market contraction. I believe I was built for such complexities and challenges, and I am grateful to God for the opportunity.
TNE: What efforts are you making to deal with these challenges?
We are diversifying and retooling, and making the needed investment in technology hardware and software to ensure that we deliver on our mandate to our stakeholders and Nigerians in general.
For example, our 2020 Annual Conference and Investiture will be held online with technical partnership from the Arbitration Place, Canada and support from several international organisations like ArbitralWomen, Association for the Promotion of Arbitration in Africa (APAA) Organisation for the Harmonisation of Business Law in Africa, (OHADA), Institute of Transnational Arbitration (ITA), the United Nations Commission on International Trade Law (UNCITRAL), and others.
READ ALSO: Nigerian Emerges UN Woman Police Officer Of The Year
TNE: What soukd you say has been your greatest achievement so far?
With the support of my team, I have had the privilege of repositioning and retooling NICArb into a position of significant digital visibility and robustness. We have also built linkages and strategic partnerships with critical stakeholders across the board. In the last 4 years, NICArb's arbitration and ADR referral services have moved significantly to include the institutional administration of arbitration and mediation, greater involvement in advocacy and promotion of home-grown administration and development of the ADR space in Nigeria. In this process, we have created more visibility for Nigerian arbitrators, and amplified their voices within the national and regional space.
In the last four years, we became the first and only arbitration and ADR institute in Nigeria to gain international recognition and observer status with UNCITRAL. We consider this a remarkable achievement.
We have been able to diversify our membership structure across various professional fields with over 4000+ members, increase our staff strength and grow our branch network across Nigeria.
Under my tenure, I have also had the privilege of initiating widespread organizational changes in the management and reporting standards of NICArb. We put together the largest and most inclusive annual conference by any Nigerian ADR institute with the participation of key arbitration and ADR institutes, and their members in 2019. We have served as a rallying point for the arbitration and ADR discourse in Nigeria. Our research unit has not only seen vast improvements in content and depth of intellectual contribution but in the quality of our contributors and scope but have in the last four years become more active in the public space through our publications interventions – articles, write-ups, short demonstration videos, free seminars, webinars and workshops.These have been carefully designed to drive public awareness and enlightenment about the prospects and promise of arbitration, mediation and other ADR mechanisms as preferred dispute resolution methods in Nigeria.
We have also introduced corporate membership into the institute to allow organizations lay claim to NICArb 's membership and enjoy same NICArb privileges members enjoy.
TNE: Where would you like to see the Institute by the time you round off your tenure?
I would love to see the Institute drive the development of an ADR ecosystem for Nigeria and Africa in matters of policy, research and advocacy. Also, as a pioneer arbitration Institute in sub-Saharan Africa, I look forward to seeing NICArb engrave its name among the top arbitration and ADR Institutes globally.
TNE: It is a known fact that COVID-19 has impacted businesses in Nigeria and beyond negatively, what in your view is the surest pathway to recovery for Nigerian businesses?
The quickest way towards recovery is largely in leveraging technology, automating services provision or sale of goods and more particularly government support for small scale business and entrepreneur especially in the technology, and agriculture sectors. It calls for significant financial investment. Every naira or dollar spent in the acquisition of the technology hardware and software for growth will be more or less a stimulus to restart and reflate the economy.
TNE: You worked in the human rights sector for 6 years, 2003-2008, has Nigeria's human rights record improved since you worked in the sector?
Well, 'human rights' is still green field in Nigeria, in a way of speaking. Lots of progress has been made. Yet, the amount of work yet undone remains huge and almost daunting. At times, it seems moments of progress are replaced with moments of rollback, in that alternating order. Definitely, the recent Lekki shooting incidents have set us back significantly in the march toward the improvement of our human rights record.
TNE: Shola Oshodi-John has been around and worked in various fields, so what's the little secret?
Well, I believe the grace of God has kept me. My watch word is and has always been: 'Tough times never last, but tough people do' – through God.