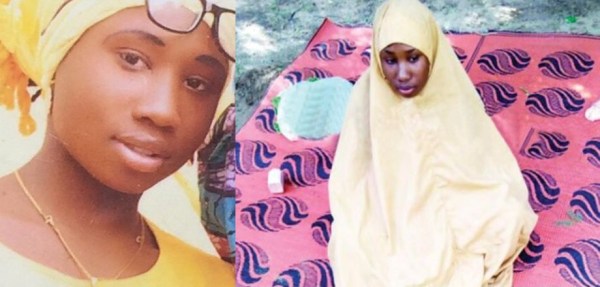 Leah Sheribu, the sole remaining captive among the 110 Dapchi School girls abducted by Boko Haram terrorists in 2018 has allegedly given birth to a baby boy.
Leah remained in captivity for her refusal to renounce her Christian faith.
According to Sahara Reporters, quoting a reliable source close to the terrorist group, Leah who was forced to marry one of the Boko Haram Commanders, was delivered of the baby a few weeks ago.
READ ALSO: Leah Is Alive Somewhere In Lake Chad Area – Released Plateau Aid Worker
Recall that on February 19, 2018 at 5:30 pm, 110 schoolgirls aged 11–19 years old were kidnapped by the Boko Haram terrorist group from the Government Girls' Science and Technical College (GGSTC) Dapchi.
At the time of her kidnap, Leah, was aged fourteen years.