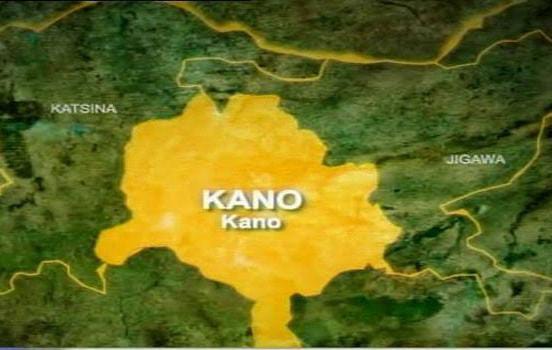 Some operatives of the Kano State Road and Traffic Agency (KAROTA) on Tuesday clashed with tricycle riders on Zaria road close to Kofar Nasarawa Bridge in the state capital.
The News Agency of Nigeria (NAN) reports that the incident left many commuters stranded for some time, before touts started attacking innocent people indiscriminately.
Scores were allegedly injured while passersby ran helter-skelter for safety.
An eyewitness, Malam Musa Abubakar, told NAN that a team of KAROTA operatives dragged an erring tricycle rider who refused to comply with traffic rules, which led to injuries by the passengers, while the tricycle was damaged.
Abubakar said: "A tricycle rider was asked to stop by the KAROTA but he kept moving.
"The KAROTA operatives dragged the vehicle which led to their fall that damaged the machine and the passenger wounded on the shoulder. I think he had a fracture," he said.
Shortly after, tricycle riders stormed the KAROTA office adjacent to the scene of the incident which led to a fracas between the two parties.
"The tricycle riders just kept dropping passengers at the scene and moved to support their member. It was the timely arrival of the Police that brought the situation under control," the witness said.
Tricycle riders and KAROTA operatives have been at loggerhead with each other over alleged highhandedness of KAROTA officials against the tricycle operators.
Gov. Kabir Yusuf recently changed the leadership of the agency in an effort to reposition the agency and bring changes to its operations.
The Public Relations Officer of KAROTA, Malam Nabilusi Kofar-Na'isa, confirmed the incident, saying that police have been informed and they are investigating the matter.
"We were informed of altercations between tricycle riders and KAROTA personnel. We informed the police and they have taken charge of the situation.
"They will investigate and report to us their findings which will be made public. If it's our operatives that are found wanting, they'll be punished accordingly.
"If it's the tricycle rider that has done wrong, he will also be punished accordingly to serve as a deterrent," he said. (NAN)