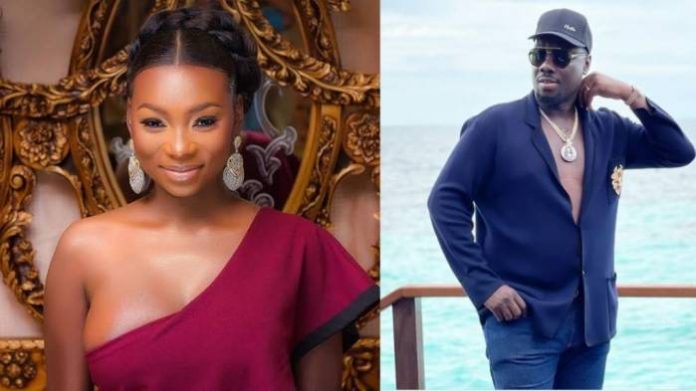 Popular sex therapist, Jaruma, as well as Kayan Mata merchant, Hauwa Saidu Mohammed, has revealed why the product can't work on Nigerian businessman, Obi Cubana.
Jaruma spoke in a video shared on her Instagram account.
She said the businessman is backed by spiritual protection; adding that it also neutralizes the power of Kayan Mata.
She had also earlier revealed being contacted by some of her followers to make Obi Cubana their man.
READ ALSO: Alleged Corruption: ICPC Fails To Appear In A Case Against Akwa Ibom Businessman
Jaruma while reacting to the call said wealthy men such as Obi Cubana; do not operate without a spiritual backup; which also makes it difficult for Kayanmata products to work on them.
The sex therapist who shared a video wrote, "You want the Billionaire Obi Cubana? Check out the level; and the strength of his spiritual protection first."
"Obi Cubana has spiritual protection. My products won't work on him."
1st News