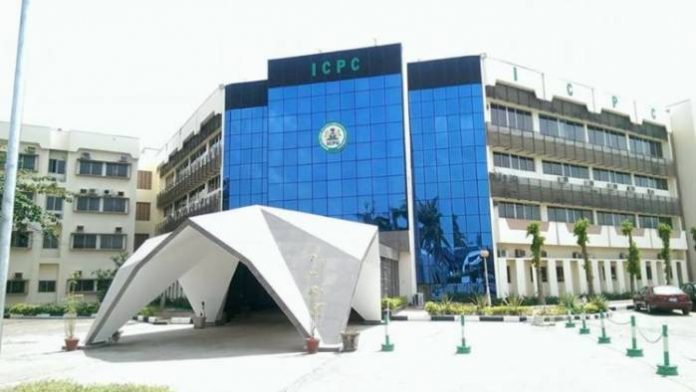 The Independent Corrupt Practices and Other Related Offences Commission (ICPC), Tuesday failed to appear in a case challenging it's breach of the rights of Akwa Ibom businessman, Ubong Williams. Mr. Williams had dragged the anti-graft agency to court challenging the breach of his fundamental rights.
The ICPC had arrested Mr. Williams, a consultant with Akwa Ibom State Government and detained for about one month without trial in a similar petition he is currently in court with the Economic and Financial Crimes Commission (EFCC).
When the case, however, came up for hearing, at the Akwa Ibom State High Court, No.8, the ICPC was not represented. The presiding Judge, Justice Nsemeke Daniel had adjourned the case to August 10, 2021, for hearing.
Justice Daniel had ordered that ICPC be served with hearing notice about the adjourned date.
Earlier, counsel to the petitioner, Andem Andem had told the court that the ICPC on Monday July 26, at 12:50 pm filed their response papers hence he had expected them to appear in court.
He informed the court that the reason behind his client's absence in court is because ICPC have been trying to re-arrest him despite the order of the court.
In an interview after the adjournment, Mr. Andem noted that it does appear to him that ICPC had schemed deliberately to frustrate the hearing hence the reason they gave him their response papers late on Monday.
He said " They did not appear in court today which is a mark of gross disrespect. Having filed papers, they should have come forward pursuance to the papers they filed late yesterday.
READ ALSO: Amechi Loses Wife
"Today, they were not in court, neither were they represented by a lawyer. In my opinion, this is a gross and crass disrespect to the court. The court doesn't take this kind of action likely. However, for the abundance of caution, the court ordered that they be served with hearing notice so that tomorrow they won't complain that they didn't know neither were they given fair hearing."
Mr. Andem explained that on the day for definite hearing, whether ICPC avail themselves or not, the court would proceed having been furnished with evidence that the ICPC have been served and that they have been given another opportunity by hearing notice.
He insisted that since the case is that of fundamental human rights abuse, he expects it to be heard expeditiously adding that he and his client hopes and believes that come August 10, 2021, justice will be served accordingly.